John C. Stennis strike group destroyers return to San Diego
US Navy guided-missile destroyers USS Spruance (DDG 111) and USS Stockdale (DDG 106) returned to their San Diego homeport after operations with the John C. Stennis carrier strike group in the Asia Pacific and Middle East.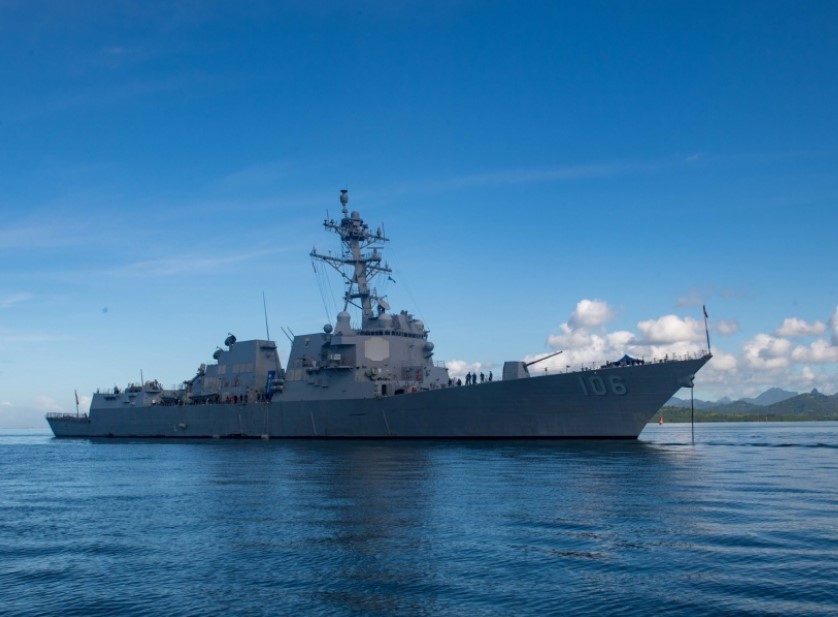 The destroyers, including detachments from Helicopter Maritime Strike Squadron 71 "Raptors," arrived in San Diego on May 20, four days after aircraft carrier USS John C. Stennis arrived in Norfolk.
John C. Stennis strike group, consisting of Carrier Air Wing (CVW) 9, USS Chung-Hoon (DDG 93), USS Mobile Bay (CG 53), and Destroyer Squadron 21 departed their respective homeports in October and November 2018.
While on deployment, Spruance and Stockdale participated in multiple exercises with international allies throughout the Indo-Pacific and Middle Eastern regions, strengthening global relations and partnerships while maintaining combat readiness.
In Southeast Asia, Spruance worked alongside Sri Lanka in the South Arabian Sea during Cooperation Afloat Readiness and Training (CARAT) Sri Lanka 2019 and a bilateral anti-submarine warfare exercise.
While in 5th Fleet, Spruance supported operation Inherent Resolve, conducted eight Strait of Hormuz transits, and participated in exercises Intrepid Sentinel and Ship Anti-Submarine Warfare Readiness and Evaluation Measurement (SHAREM) with the Australian, British, and French navies.
"Our sailors did a fantastic job this deployment, adapting to a wide variety of environments and a rapid tempo of operations," said Spruance Commanding Officer Cmdr. Matthew A. Smidt. "I am eternally impressed by our sailor's ability to overcome the challenges presented during periods of high operational demand and am very proud of the men and women of Spruance. We are all excited for some well-deserved time at home with family and friends."
While in 7th Fleet, Stockdale conducted maritime security operations. In both 7th and 5th fleets, Stockdale conducted multiple escort operations to ensure safe passage of the USS John C. Stennis and other navy and civilian ships.