Belgian, Dutch minehunter contract officially awarded
The Belgium Naval & Robotics consortium, composed of Naval Group and ECA Group, officially received a contract for the construction of twelve mine-hunting vessels for the navies of the Netherlands and Belgium.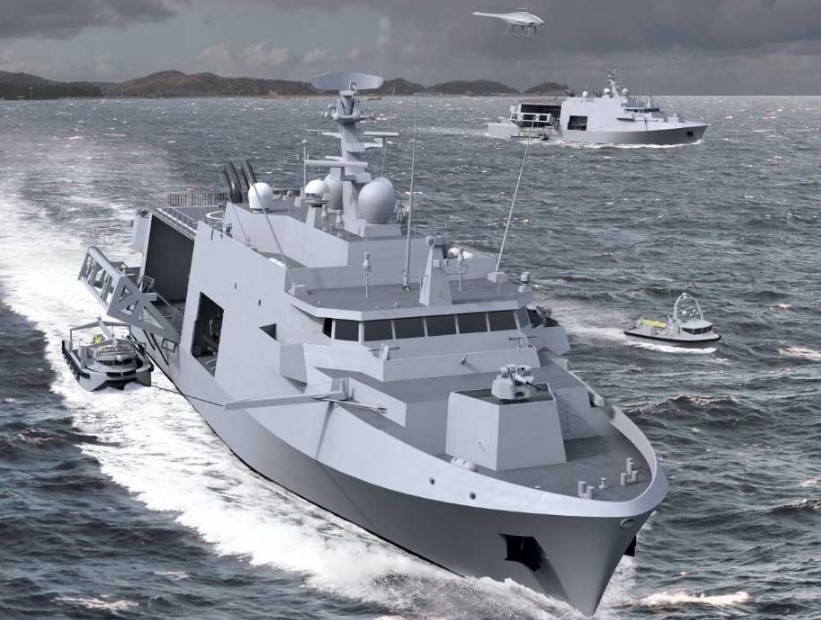 As revealed, the 12 ships will be equipped with some 100 drones, clustered in ten mission toolboxes.
The contract is worth 2 billion euros over a span of 10 years. Production is scheduled to start after a three-year design phase.
The first ship is expected to be delivered in 2024.
Belgium Naval & Robotics said it would carry out a significant part of the contract in Belgium, in particular the production of certain equipment for the ship and all naval drones. Ship maintenance will be carried out in Zeebrugge in partnership with Flanders Ship Repair (FSR).
The 2800-ton vessels will incorporate an implementation and recovery system for ECA Group's Inspector 125 unmanned surface vehicles (USV). They are integrated into the C2 MCM Umisoft system connected to the Naval Group's I4drones system to form the mine-warfare mission system integrated into the ship's combat system.
The solution includes A18-M autonomous underwater vehicles, T18-M towed sonars and mine identification & destruction systems composed of SEASCAN and KSTER-C remotely operated vehicles. All these drones can be operated autonomously from the USV Inspector 125. The drone system also includes unmanned aerial vehicles and dredgers.