MARAD contracts TOTE Services for delivery of National Security Multi-Mission Vessel
The US Maritime Administration (MARAD)has contracted TOTE Services to deliver the National Security Multi-Mission Vessel (NSMV), a new class of training ship.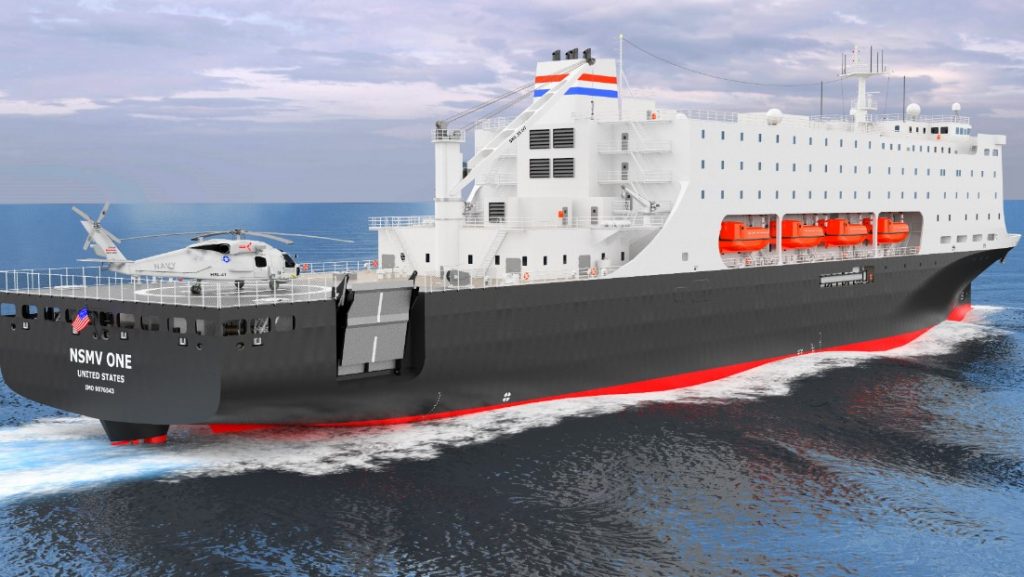 MARAD awarded the contract after issuing a request for proposals in October 2018.
The NSMV will help to sustain US maritime training operations at the State Maritime Academies by equipping American mariners with a modern and adaptable training platform. The NSMV will feature instructional spaces, eight classrooms, a full training bridge, labs, and an auditorium. It will have space for up to 600 cadets to train in a first-rate maritime academic environment at sea.
In addition to serving as an educational platform, the vessel will also be available to support federal government efforts in response to national and international disasters, such as hurricanes and earthquakes.
"The US shipbuilding industry is vital to America's economic strength and security," said Maritime Administrator RADM Mark H. Buzby, USN (Ret.). "The selection of TOTE Services to work with a US shipyard to deliver this class of vessels is an investment in our nation's vital maritime infrastructure and underscores our mission to foster and promote the US Merchant Marine."
Upon award of the contract, TOTE Services will issue a request for proposal to shipyards. Pursuant to the contract, the company is expected to select a shipyard within six months of the VCM contract award and will begin the management oversight of the final vessel design and construction, with an expected delivery date of fall 2022.