Hyundai Heavy launches first of two 2,600-ton Philippine Navy frigates
South Korean shipbuilder Hyundai Heavy Industries launched the Philippine Navy's future frigate BRP Jose Rizal (FF-150) at its shipyard on March 23.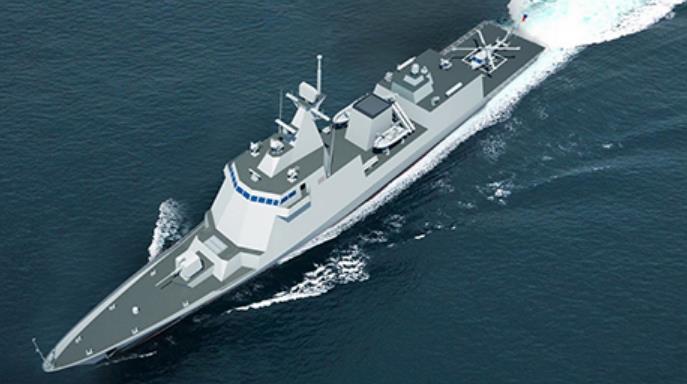 BRP Jose Rizal is the first of two 2,600-ton units built under the Frigate Acquisition Project (FAP) after a contract was signed in 2016.
The future BRP Jose Rizal (FF-150) represents the first of a new fleet of PH Navy ships capable of anti-warfare, anti-surface warfare, anti-submarine warfare and electronic warfare operations. PH signed a P16B deal in 2016 to acquire the frigates from Hyundai Heavy Industries pic.twitter.com/XpNsBpgvYZ

— Frances Mangosing (@FMangosingINQ) May 23, 2019
The 107-meter general-purpose ships will have a complement of 110 and will be capable of performing anti-air, anti-surface and anti-submarine warfare.
Jose Rizal is scheduled to be delivered by September 2020. BRP Antonio Luna, the second frigate in the class is set to be delivered a year later.
The launching ceremony for BRP Jose Rizal was also used to mark the keel-laying for BRP Antonio Luna after the first steel for the ship was cut in September 2018.