Israel's first Sa'ar 6 corvette INS Magen officially named in Germany
INS Magen, the first of four Israeli Navy Sa'ar 6 corvettes, has been officially named in Germany.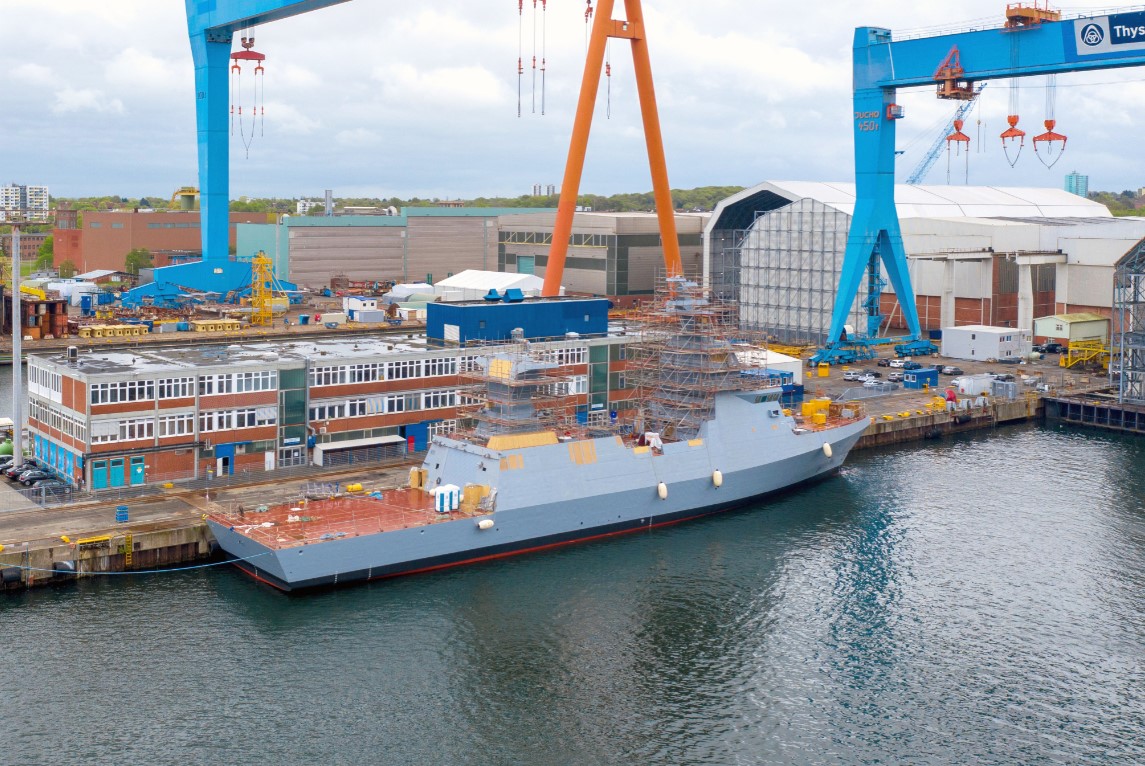 The ceremony took place at the thyssenkrupp Marine Systems yard in Kiel on May 23.
The ship was named by Eti Sharvit, wife of Vice Admiral Eli Sharvit, Chief of the Israeli Navy, in presence of high-level representatives from the Israeli government and Navy as well as high-ranking German Navy officials.
The three other units will be named Oz, Independence and Victory.
Construction of the new class of ships started with a keel-laying ceremony in February this year. The first ship is set for delivery in spring 2020 while all four ships are expected to be delivered by 2021.
"The corvettes are the most advanced and most sizeable vessels that ever served in the Israeli Navy," Rolf Wirtz, CEO of thyssenkrupp Marine Systems, said at the ceremony. "With the final fitting out being conducted by Israeli industry, the ships will also largely contribute to the country's economy."
The contract for the delivery of four SA'AR 6 corvettes was signed in May 2015. TKMS noted that INS Magen was undocked 15 months after the first steel cut, meeting an ambitious schedule.
Measuring 90 meters in length and displacing around 2,000 tons, the corvettes will feature a high-trajectory anti-missile system and a high-trajectory shooting interceptor, close and far-reaching attack capability, long-term survivability, sea and air detection capabilities, and the ability to carry a Seahawk helicopter.
The ships will be equipped with the Naval Iron Dome, Barak 8, electronic warfare systems, cyber defense systems and means of detection and surveillance.