Baglietto to build combat boats for Italian Navy LHD Trieste
The military division of yacht builder Baglietto has received a contract from Fincantieri to deliver two fast assault craft for the Italian Navy's landing helicopter dock (LHD) Trieste.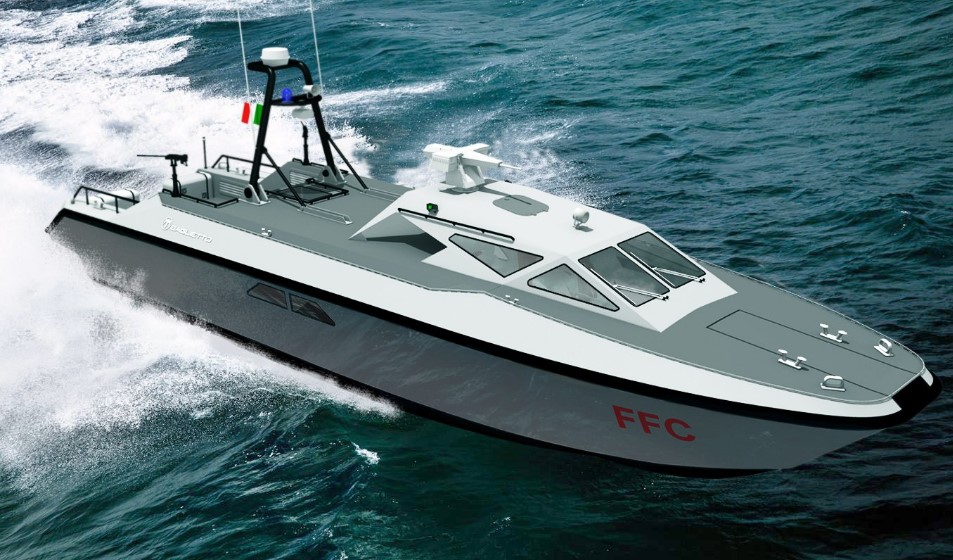 The LHD, also referred to as an aircraft carrier by many as it is expected to operate the F-35B short take-off and vertical landing jets, started construction in February 2018 and is to be launched this month.
As disclosed by Baglietto Navy, the combat boats will be built in composite materials and propelled by two 800 HP engines, pushing them to maximum speeds of 40 knots.
With a crew of 3, the fast assault craft will provide seating for up to 22 passengers, depending on configuration. The vessels will feature ballistic protection while a 12.7 mm remote control turret will be installed on the deckhouse.
The boats will be launched by the 215-meter landing helicopter dock through a flooded basin, located on the stern of the vessel.
LHD Trieste will be capable of deploying landing craft units with a load capacity up to 60 tons.
The LHD is built under a contract signed between the Italian Navy and Fincantieri and Finmeccanica in July 2015. The total value of the contract is over 1.1 billion euros, with Fincantieri's share amounting to approx. 853 million euros and Finmeccanica's to about 273 million euros.