New Italian aircraft carrier launched 15 months after construction start
The Italian Navy's new landing helicopter dock (LHD) Trieste was launched in a ceremony at Fincantieri's Castellammare di Stabia shipyard on May 25.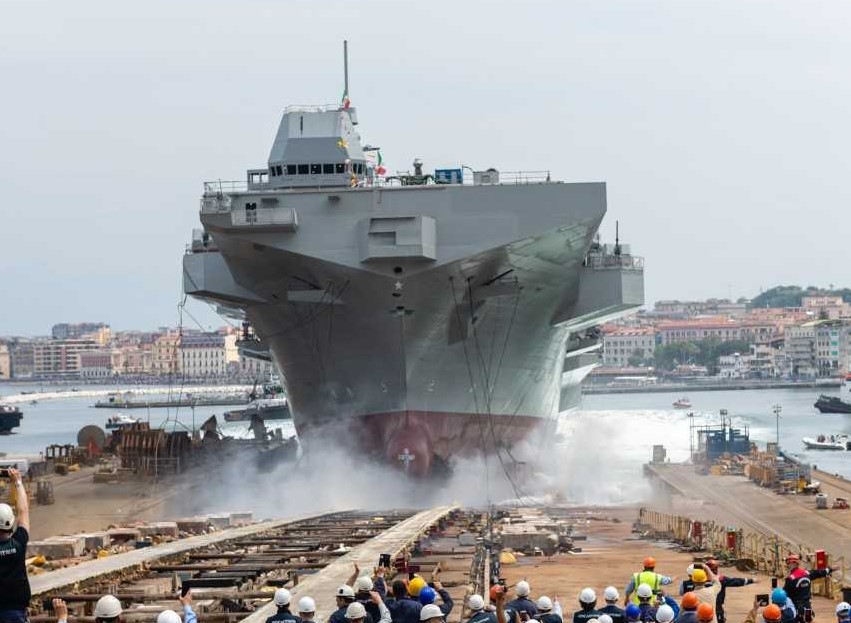 The multirole and multipurpose amphibious vessel was launched in the presence of Italian president Sergio Mattarella and the Italian Navy chief Adm. Valter Girardelli, among other high-ranking officials.
The LHD is also referred to as an aircraft carrier by as it is expected to be capable of carrying and operating F-35B short-takeoff and vertical landing aircraft. This is yet to receive an official confirmation.
Trieste will be delivered in 2022, according to Fincantieri, and will be capable of deploying aircraft and amphibious vehicles and equipment, relying on a flight deck and a floodable basin located on the stern of the ship.
With over 1,000 sleeping accommodations, the new LHD will feature a 230-meter long helicopter flight deck, allowing the operation of a battalion consisting of 600 personnel, and a dock-garage for 1,200 linear meters of wheeled and tracked vehicles, both civilian and military.
The floodable dock – 50 meters long and 15 meters wide – will enable the ship to deploy amphibious equipment and vehicles of EU and NATO navies. It will also carry fast patrol boats that will be capable of transporting troops at speeds of 40 knots.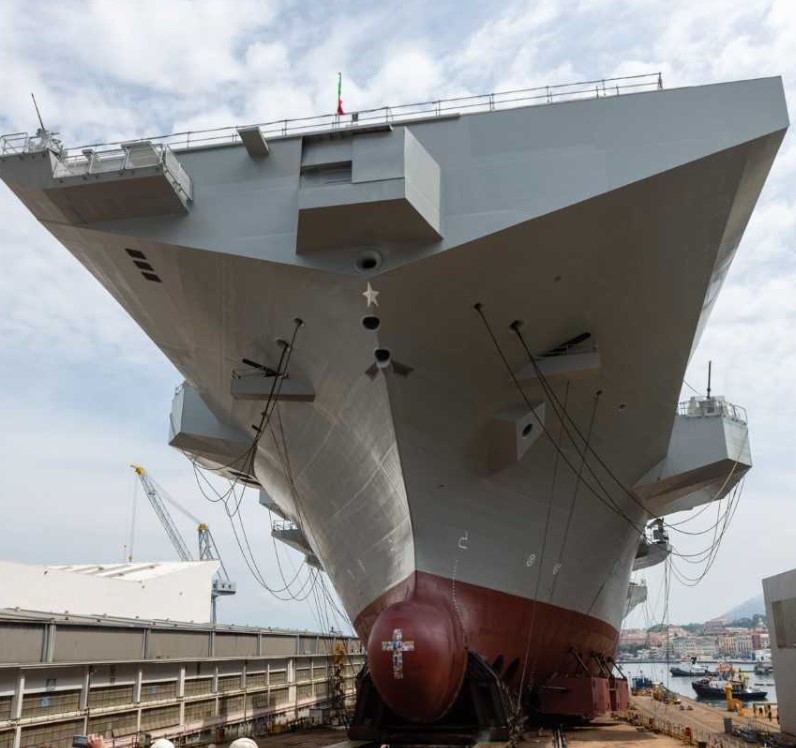 Il momento più solenne del varo di nave Trieste, unità d'assalto anfibio multiruolo e multifunzione, oggi a Castellammare di Stabia. #MarinaMilitare #NoiSiamolaMarina@Quirinale @MinisteroDifesa @SM_Difesa pic.twitter.com/44rIhFlcra

— Marina Militare (@ItalianNavy) May 25, 2019
Trieste's cargo areas are accessible through cranes, stern and side ramps, and handling will be managed by internal ramps and elevators.
In addition to enabling the projection of the landing force of the Italian Navy, Trieste will provide assistance to countries and populations in case of natural disasters, thanks to her capability to provide drinking water, power supply, healthcare and medical support. The unit has also been conceived to carry out command and control functions in case of emergencies at sea, evacuation of nationals and humanitarian assistance operations.
A fully equipped hospital will also be available onboard, complete with operating rooms, radiology and analysis rooms, a dentist's office, and patient rooms capable of hosting 27 seriously injured patients.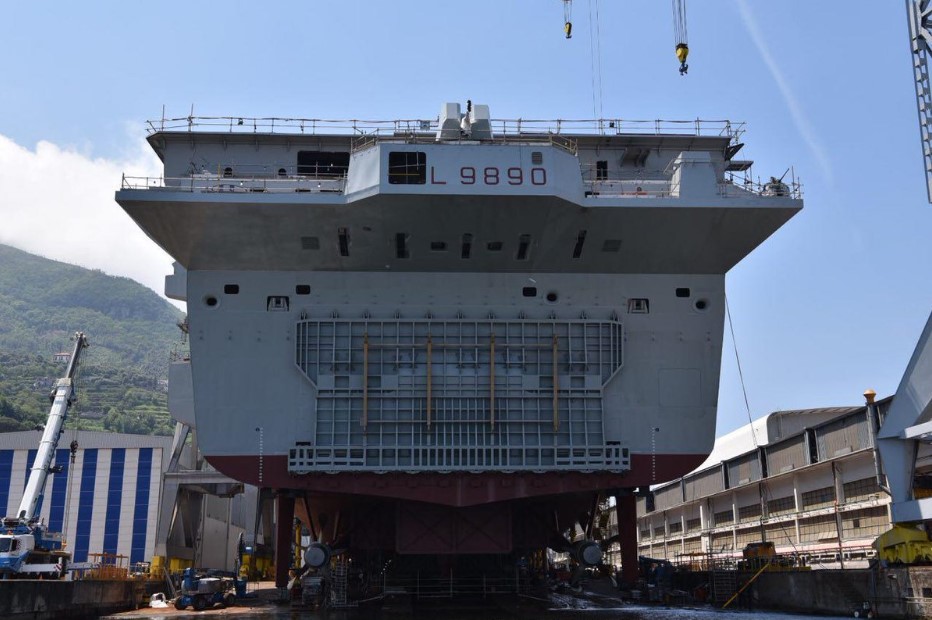 Fincantieri is also building a 193-meter logistic support ship Vulcano. The ship's delivery is likely to be delayed as it was heavily damaged in a fire in July 2018, just a month after it was launched.