Australian Navy task group returns from three-month South East Asia tour
Ships from the Royal Australian Navy's Indo-Pacific Endeavour 2019 (IPE 19) joint task force have returned to Australia following a three-month deployment to South and South East Asia.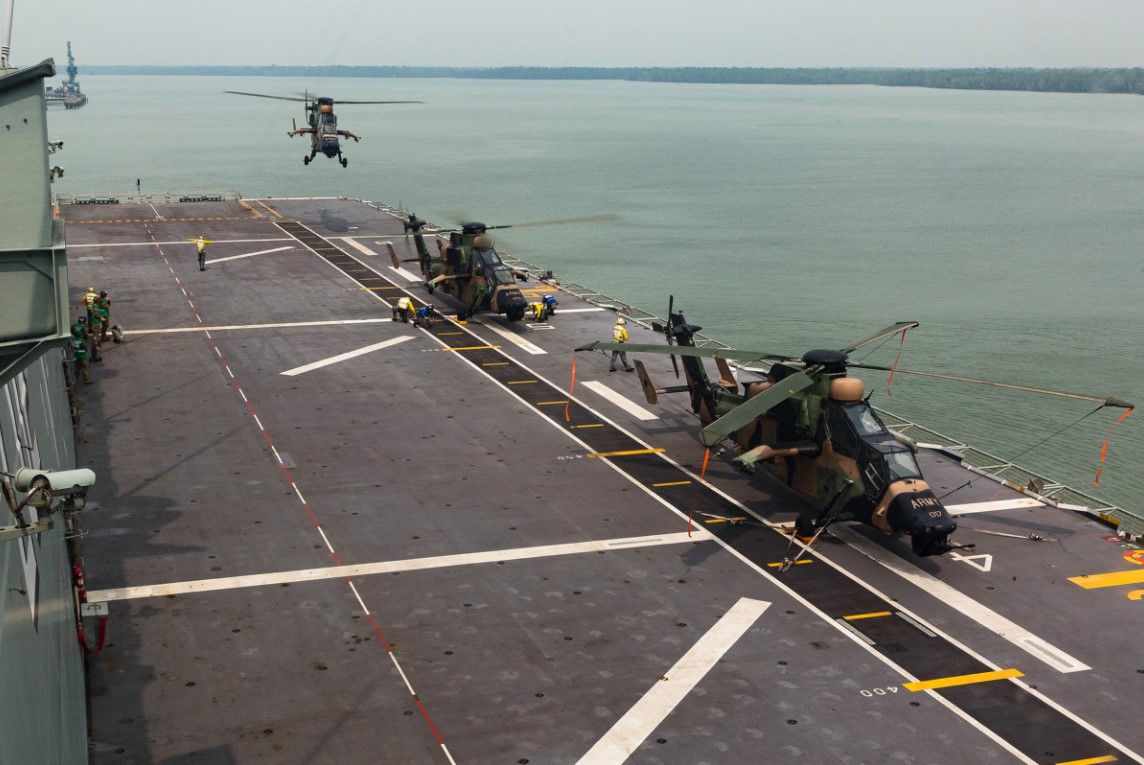 The flagship HMAS Canberra anchored off Darwin, having visited seven nations since March 2019 during the third IPE iteration since its inception in 2017.
Chief of Joint Operations, Air Marshal Mel Hupfeld, said this third iteration of IPE was one of the most ambitious regional engagement activities undertaken by the Australian Defence Force (ADF).
"With four ships and various aircraft; more than 1200 personnel from across the ADF, partner nations and defense industry; this was a landmark activity for our modern joint force," Air Marshal Hupfeld said.
"The Indo-Pacific is where we live and the ADF will continue to have a prominent and productive role in shaping regional security," he added.
"The people to people links forged through this series are invaluable."
During IPE 19, HMAS Canberra was joined by HMA Ships Success, Newcastle and Parramatta, as well as embarked MH-60R maritime combat helicopters and MRH-90 maritime support helicopters.
A Royal Australian Air Force (RAAF) P8-A Poseidon maritime patrol aircraft also participated in several regional visits.
The Australian Army's 2nd and 3rd Battalions, the Royal Australian Regiment, the Australian Army Band, RAAF personnel and Australian Public Servants also formed part of the Joint Task Force.
IPE 19 visited Sri Lanka, India, Malaysia, Thailand, Vietnam, Singapore and Indonesia. HMAS Canberra is to return to Townsville in the coming week.