France's FS Charles de Gaulle in Singapore for deployment's furthest port visit
French aircraft carrier FS Charles de Gaulle has arrived in Singapore where the French defense minister will be taking part in the Shangri-La Dialogue from May 31 to June 2.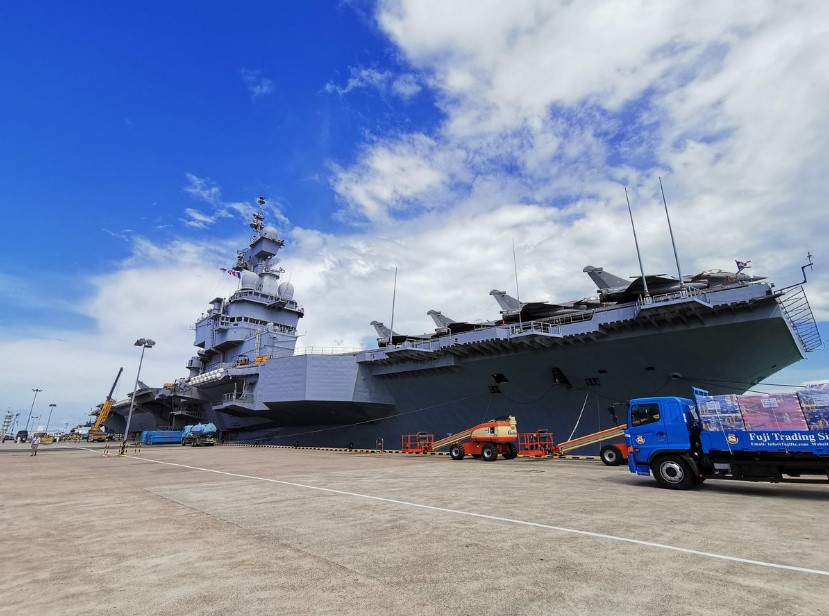 Singapore' Changi Naval Base is the farthest port call of the aircraft carrier's deployment as part of operation Clemencau 2019, which started in March this year.
Once the ship gets underway, it will start the return leg of the mission and is expected to return to its Toulon homeport in July.
During its time in Singapore, however, the aircraft carrier and ships from the carrier strike group will join their Singaporean counterparts for exercises.
This is the aircraft carrier's second port call in Singapore, after it previously arrived for a visit in 2002.
Prior to arriving in Singapore, the aircraft carrier took part in a number of exercises in the Bay of Bengal, the Mediterranean and the Red Sea. The ship also took part in dual-carrier ops with Indian and US aircraft carriers.