Italian-hosted mine warfare drill wraps up off Sicily
The Italian Navy-hosted mine countermeasure exercise MINEX 2019 concluded off the coast of Sicily on May 30 after 10 days of evolutions.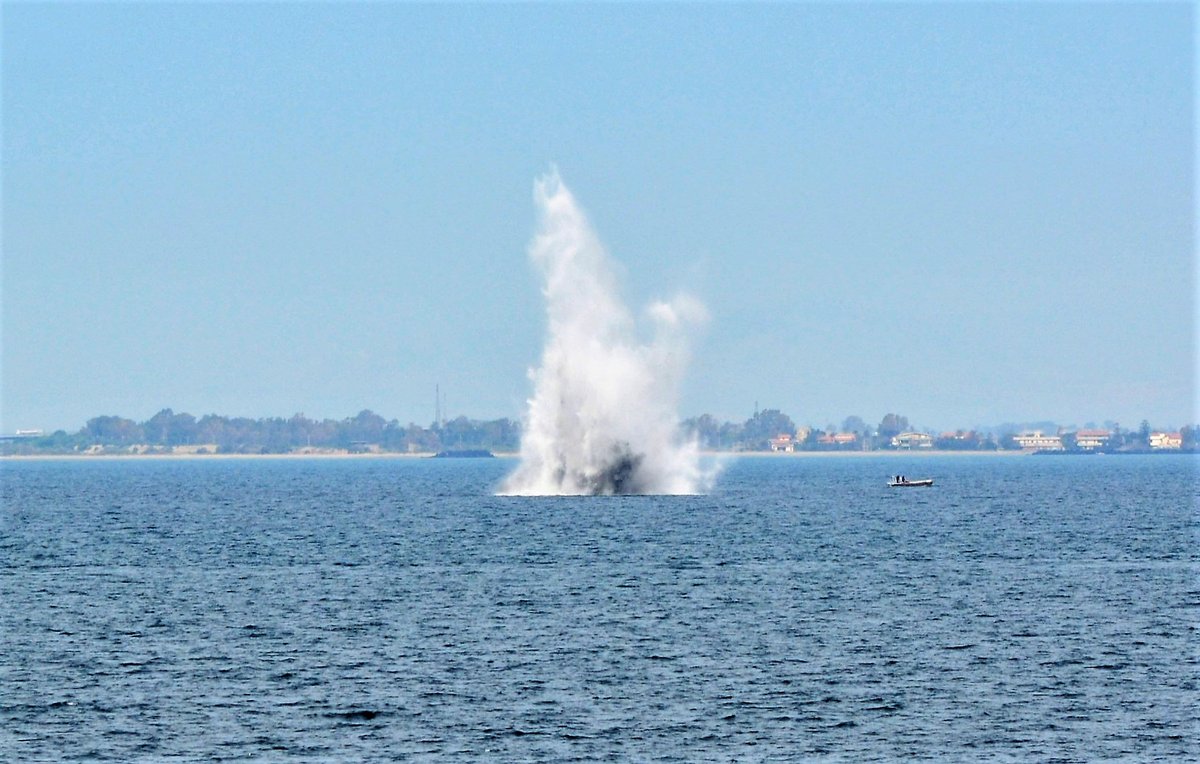 In addition to Italian and Spanish MCM assets, the exercise was joined by NATO's Standing Mine Counter Measures Group Two (SNMCMG2).
The exercise was aimed at practicing command staff knowledge on mine warfare procedures in order to enhance operational capability and interoperability.
The Mine Countermeasure Command of the Italian Navy (MARICODRAG) embarked on the Italian Navy frigate ITS Grecale was also involved in the maneuvers.
"ITA-MINEX provides another option of training under realistic condition alongside our allies," said the Commander of SNMCMG2, Commander Martin Schwarz. "Exercises like this give us the opportunity to deepen our local knowledge and to enhance interoperability and mutual understanding – two of the backbones of the alliance."
SNMCMG2 currently consists of flagship German Navy support vessel Werra, Spanish minehunter ESPS Tajo, Turkish minehunter TCG Ayvalik and French minehunter FS Orion.