US Navy destroyer conducts air defense drill with Portugal
The US Navy's Arleigh Burke-class guided-missile destroyer USS Ross (DDG 71) has completed a series of tactical air defense and fighter control exercises with Portuguese Navy and Air Force counterparts.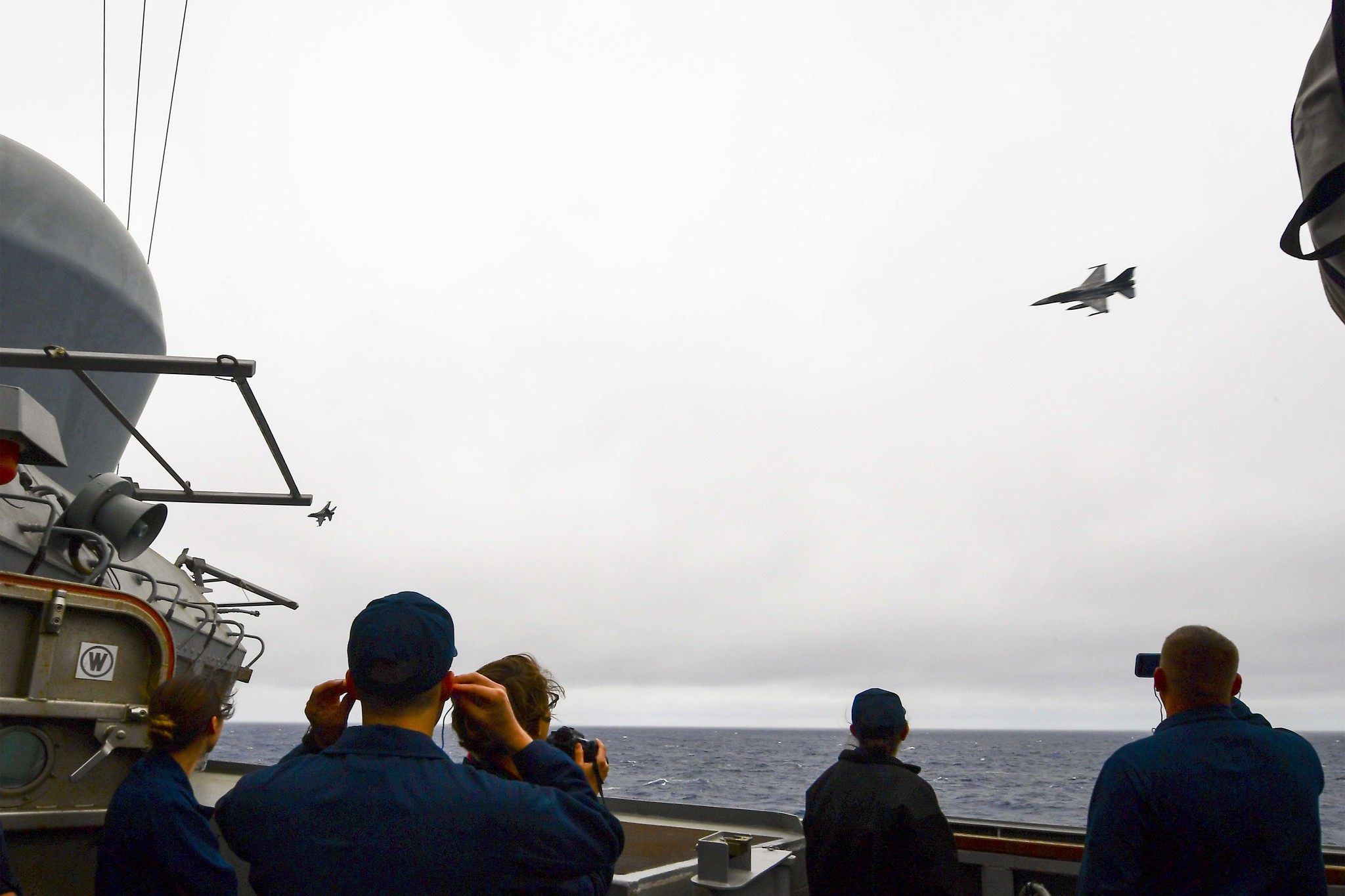 The exercises were conducted off the coast of Portugal on May 27, 2019.
The drill began with Ross and Portuguese Vasco da Gama-class frigate NRP Corte-Real (F 332) conducting tactical shiphandling maneuvers and visual and electronic communication exercises.
Following the naval portion, four Portuguese Air Force F-16 Fighting Falcon multi-role fighter aircraft joined Ross off the coast, and together they conducted an air defense and intercept exercise with the ship assuming tactical control of the aircraft.
"Advanced air defense exercises like these are a unique opportunity to enhance the tactical proficiency of our watchstanders," said Cmdr. Dave Coles, commanding officer of Ross.
"Complex high-end joint force training such as what we conducted with the Portuguese Navy and Air Force today significantly increases our combined capability within the NATO alliance."
Ross, forward-deployed to Rota, Spain, departed Naval Station Rota in March and is on its eighth forward-deployed naval forces patrol in the European theater.
While on patrol, Ross is scheduled to conduct naval operations in the U.S. 6th Fleet area of operations in support of U.S. national security interests in Europe and Africa.
U.S. 6th Fleet, headquartered in Naples, Italy, conducts the full spectrum of joint and naval operations, often in concert with allied and interagency partners, in order to advance U.S. national interests and security and stability in Europe and Africa.