Virginia-class sub Hawaii returns home to Pearl Harbor
US Navy's Virginia-class fast attack submarine USS Hawaii (SSN 776) completed a six-month deployment to Asia-Pacific on June 6 as it returned home to Joint Base Pearl Harbor-Hickam.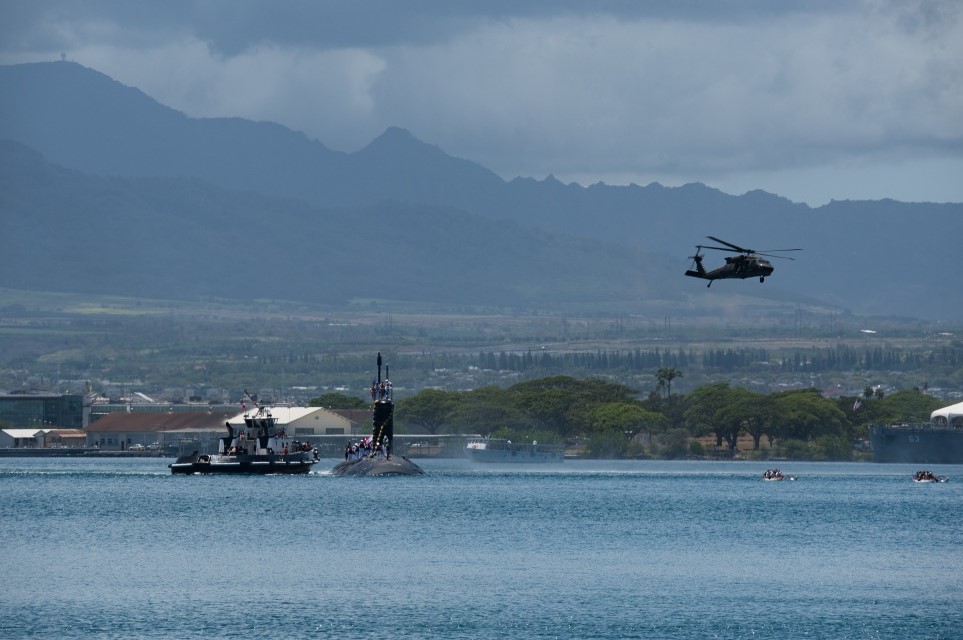 Hawaii traveled over 40,000 nautical miles during the deployment, conducting operations vital to national security.
The submarine also took part in international cooperation activities including an exercise with the French aircraft carrier Charles De Gaulle.
"Every member of the crew prepared for, sustained and successfully executed all phases of this deployment," said Cmdr. Sterling S. Jordan, commanding officer of Hawaii. "From our initial training to the final transit home, we overcame challenges together."
Jordan expressed pride in the accomplishments and performance of the crew with 65% completing their first deployment.
"As commanding officer it is has been my privilege to lead such a fine group of professional young men who selflessly carry out our nation's most important tasking and I could not be more proud of their accomplishments," said Jordan.
The 377-feet long USS Hawaii has a 34-foot beam, and is able to dive to depths greater than 800 feet. The navy says the boat can operate at speeds in excess of 25 knots submerged.