A Fairey Barracuda torpedo bomber was discovered in the English Channel 75 years after its pilot was forced to ditch during World War 2.
The Fleet Air Arm bomber has been found largely intact and is now being recovered in sections.
The wreck was uncovered by engineers working for the UK National Grid who are laying a 150-mile-long cable from Fareham to Normandy.
"If we had chosen a slightly different route, there is a good chance the plane would never have been found," said David Luetchford of National Grid.
"Over the course of the project we've inspected over 1,000 targets of interest, many of which were found to be unexploded ordnance, not unusual given the history of this location. However, to have found a 1943 Fairey Barracuda torpedo bomber is incredible and such a key piece of British history.
"It's not every day you get the chance to play a role in an operation like this and it is very lucky to have found the plane in such a small search area."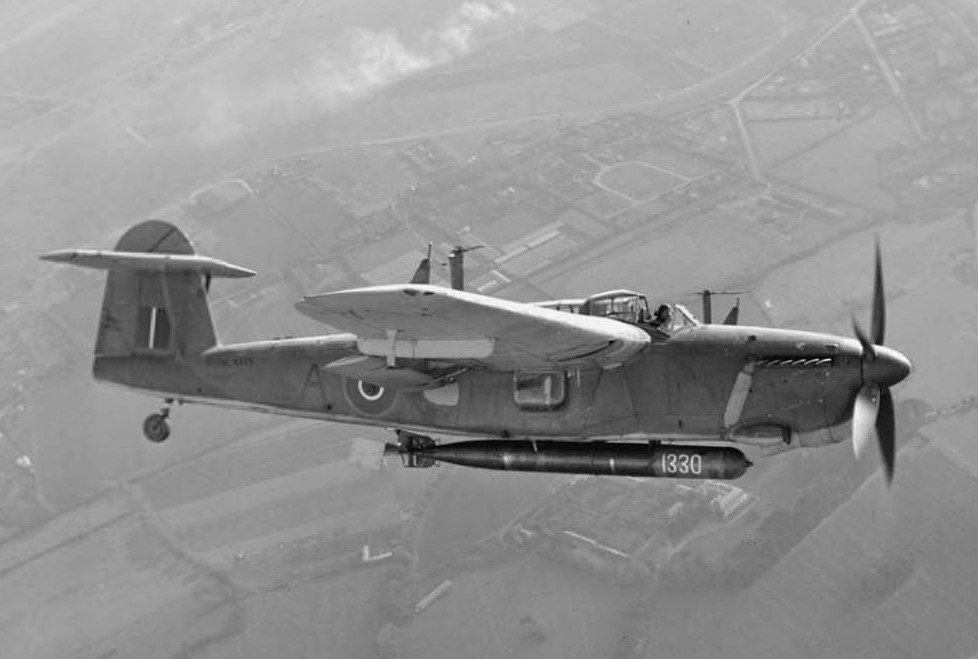 The wreck was discovered last year but they waited until fair weather this summer to begin the three-week recovery operation with experts from Wessex Archaeology, clearing clay and silt so sections can be lifted.
Despite more than 2,600 Barracudas rolling off the production lines – mostly for service with the Fleet Air Arm – there are none today.
The aircraft is believed to be BV739 of 810 Naval Air Squadron which lost power shortly after taking off from HMS Daedalus in Lee-on-the-Solent.
Barracudas saw extensive action in the second half of WW2 as carrier-based dive and torpedo bombers, taking part in attacks against Hitler's flagship Tirpitz in Norway and later with the British Pacific Fleet as the war closed in on Japan.
Related news
List of related news articles