Leonardo kits out Diamond DA62 with maritime surveillance capabilities
Italian defense technology company Leonardo has teamed up with Austria-based Diamond Aircraft Industries to equip the Diamond DA62 aircraft with customized maritime surveillance missions equipment.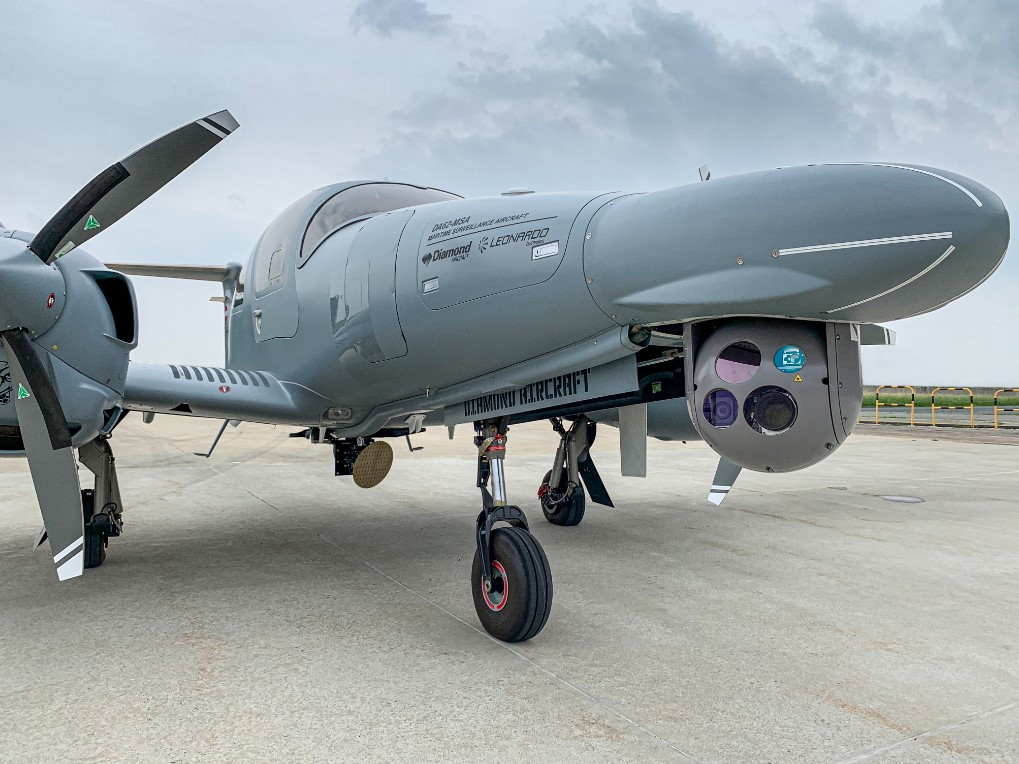 Dubbed DA62-MSA (Maritime Surveillance Aircraft), the light aircraft will be pitched to customers who have a requirement for affordable intelligence, surveillance and reconnaissance (ISR) platforms suitable for short and medium range maritime and over-land surveillance missions.
Leonardo said the collaboration was a response to the need for cost-effective, short/medium-range land and maritime surveillance platforms in regions such as South America, Africa and Asia Pacific.
The DA62-MSA's baseline sensor fit will include a Leonardo Gabbiano Ultra-Light TS Radar, which comes with a suite of modes including optimised maritime patrol capabilities (such as high sea state detection), high resolution ground mapping via synthetic aperture radar (SAR) modes, ground moving target indication (GMTI) and weather avoidance modes. Additionally, a third-party electro-optic (EO/IR) system will come integrated with Leonardo's ATOS (Airborne Tactical Observation and Surveillance) mission system.
The aircraft will also come with a High Definition electro-optic (EO/ IR) turret which, like the radar, will be fully integrated into the operator's touch-screen ATOS display in order to follow and manage the surveillance missions.
Sensor options will also be offered for users who require additional capability, including Leonardo's SAGE electronic support measures (ESM) system and Spider communications intelligence (COMINT) system.
"This new airborne solution, based on our DA62 special mission aircraft, will be available to the market by the end of the year, ready to deliver and provide security and surveillance tasks," Liqun Zhang, CEO of Diamond Aircraft said.