Royal Australian Navy Anzac-class frigate HMAS Arunta officially rejoined the fleet after completing her Anzac Midlife Capability Assurance Program (AMCAP) upgrade.
Arunta is the first ship to undergo the program which provides significant improvements to the ship's key sensor and communications systems.
To mark the occasion, a number of elders from the Arrernte Tribe, that the ship takes its name from, traveled from the Northern Territory to Western Australia to undertake the traditional smoking ceremony, while a Welcome to Country was provided by local Noongar elders.
The AMCAP upgrade includes a platform systems remediation program to improve platform reliability and maintainability.
A key component of the upgrade improves the Anzac-class air search capability by replacing the legacy long range air search radar with a new digital phased array radar developed by Australian company CEA Technologies. This radar complements the existing anti-ship missile defense system.
AMCAP also includes an upgrade to the ship's communications systems, enhancing the communications capabilities of the Anzac class since the platform was introduced approximately 20 years ago.
Arunta will soon proceed to sea to complete extensive testing and sea trials as part of the upgrade.
"Re-joining the fleet marks an incredible achievement by the ship's company, our support organisations, and our Australian defence industry partners in the Warship Asset Management Agreement Alliance," Arunta's commanding officer, Commander Troy Duggan, said.
"We have worked hard together to deliver one of the world's most advanced warships, and are looking forward to getting underway for sea trials very soon."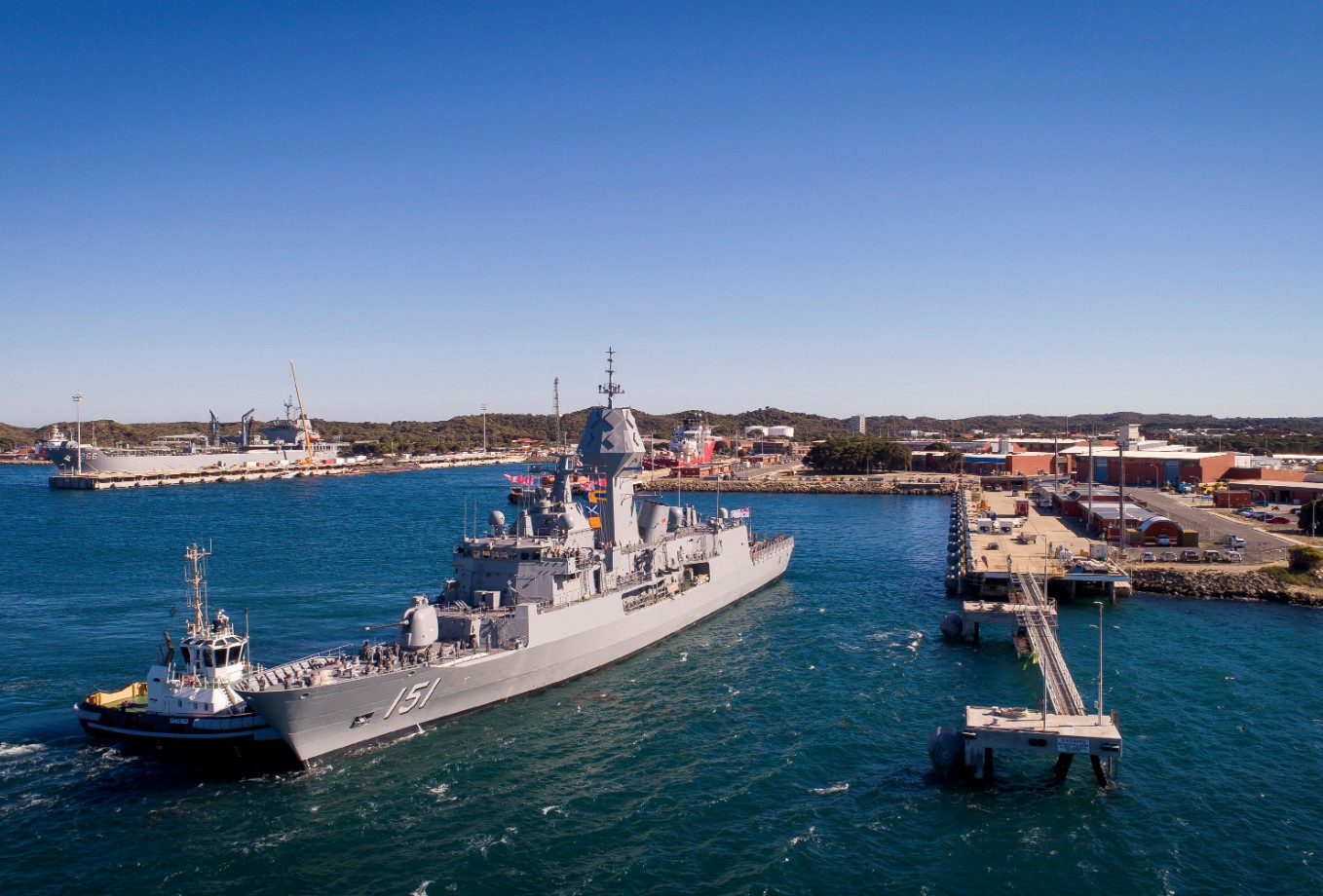 Photo: HMAS Arunta returns to Fleet Base West after completing upgrades at Henderson Shipyards in Western Australia. Photo: Royal Australian Navy