CENTCOM releases video of US Navy BAMS-D shoot down over Strait of Hormuz
The US Central Command (CENTCOM) has confirmed that a US Navy Broad Area Maritime Surveillance (or BAMS-D) ISR unmanned aircraft was shot down by an Iranian surface-to-air missile system. It has released a video of the shoot down.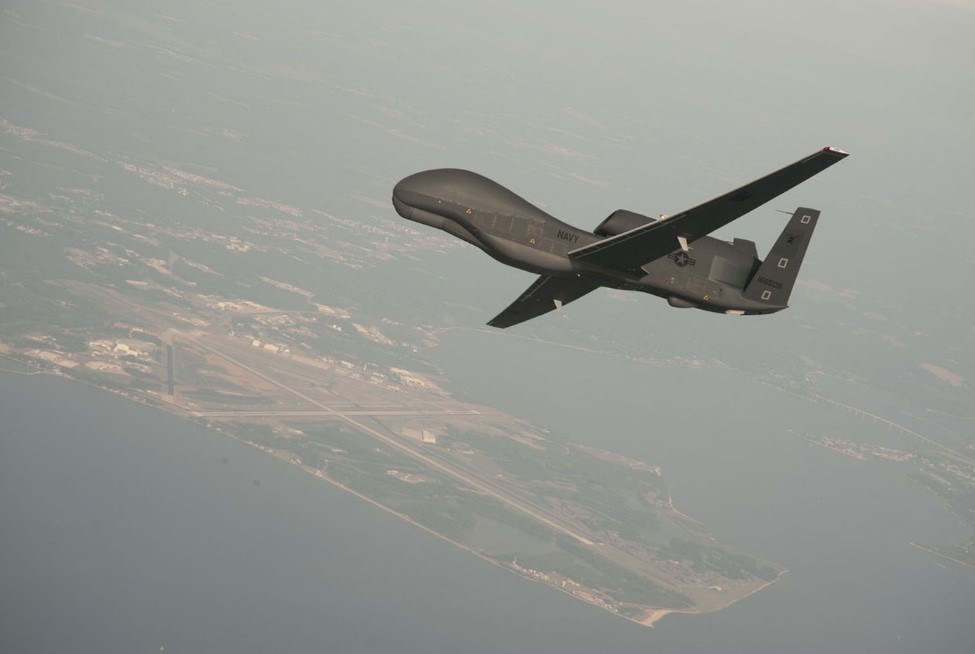 The command said the aircraft was operating in international airspace over the Strait of Hormuz at approximately 11:35 p.m. GMT on June 19, 2019.
CENTCOM refuted Iranian reports that the aircraft was over Iran.
According to a New York Times report, preparations for a retaliatory attack by the US had been well underway when they were abruptly called off. The strike was to take place in the early morning hours of June 21 to minimize risk to the Iranian military and civilians. Other reports said US Navy assets in the region had been put on a 72-hour standby for a potential strike.
The BAMS-D is a RQ-4A Global Hawk high-altitude long endurance (HALE) unmanned aircraft system (UAS) and is a predecessor to the MQ-4C Triton, which had initially been suspected to have been shot down in the attack's immediate aftermath.
The video below, released by CENTCOM, shows the purported drone shoot-down.
Iran has also released footage of the event in a video which allegedly shows the launch of a surface-to-air missile on June 19.
#Breaking Iran releases video of shooting down US RQ-4 drone, also flight path of the drone. pic.twitter.com/oOqExLvq5X

— Amirhosein (@Amirh_91) June 20, 2019