OPV Market Survey Report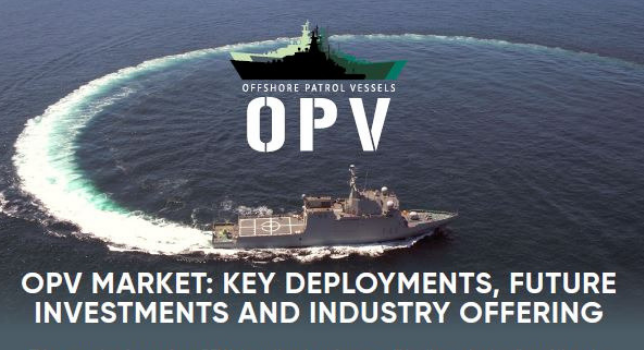 ---
Ahead of OPV International taking place on 24th-26th September in Cádiz, Spain and with the official support of the Spanish Navy, Defence IQ conducted a survey with experts from Navies across the globe, on Key Deployments, Future Investments and Industry Offering in the OPV Market.
>> View the Report Now (http://bit.ly/2KYx7Ds)
DID YOU KNOW? 84.2% of respondents are focusing on acquiring new vessels
Gain insights from the users of OPVs on the following areas:
THE CURRENT AND FUTURE ROLE OF OPVs
What is the current key role OPVs are deployed for in your service to combat threats specific to your region?
Over the next five years, what key role do you believe OPVs in your service will be deployed for in your region?
Over the next five years, what do you see as the key challenge to OPV deployments?
FUTURE INVESTMENTS
If you are investing in new OPV capability, what is the current focus of your service?
Where do you see the biggest investment in OPVs over the next few years?
What do you find is the key challenge to procuring new OPVs or upgrading existing vessels?
INDUSTRY OFFERING
What would you like to hear more on from industry?
Are there any solutions or companies which stand out in their offer/approach?
What do you think industry should be doing better?
To what extent do you agree with the following statement: "Industry 4.0 and the use of technology, and the digitalisation of supply chain and predictive maintenance is positively affecting industry offering to our needs"
---
*Disclosure: This content is paid for and produced by IQPC UK and does not necessarily reflect the views of Naval Today.
Related news
List of related news articles