Australia: $535 million Osborne naval shipyard project makes progress
The construction of the digitally-enabled shipyard infrastructure at Osborne South is on track for completion by March 2020, ahead of the commencement of production prototyping on the $35 billion Hunter-class frigate program, Australian defense ministers said.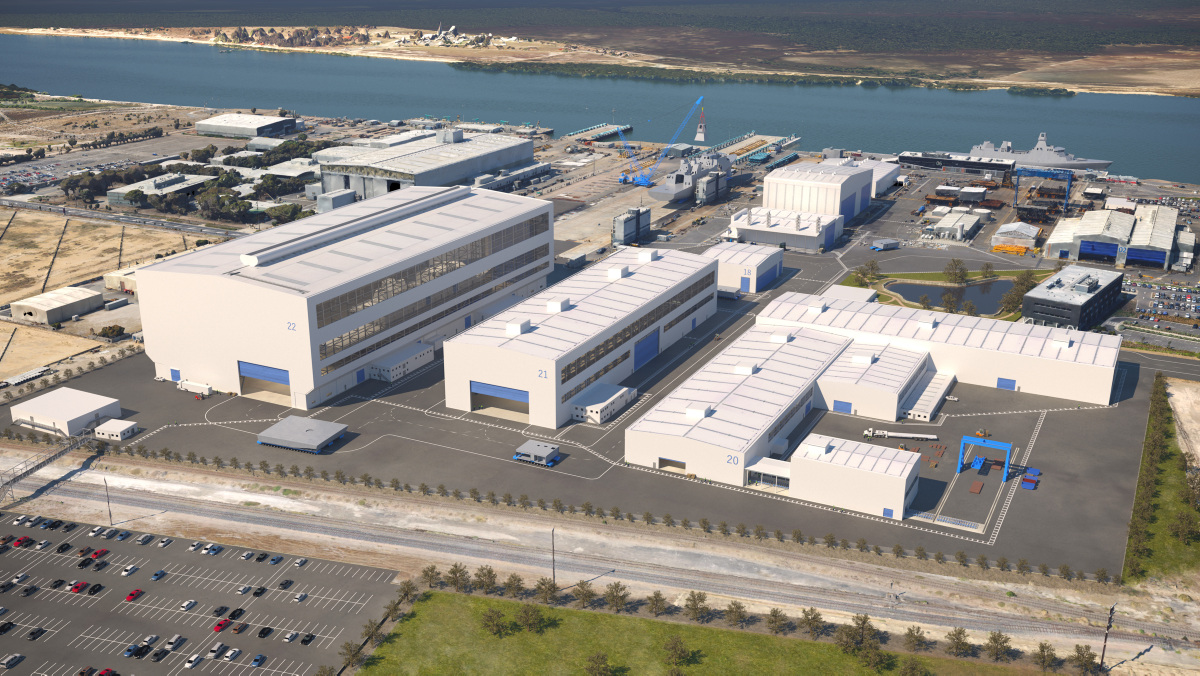 Australian Minister for Defence, Senator the Hon Linda Reynolds CSC, and Minister for Defence Industry, the Hon Melissa Price MP, inspected last week the substantial transformation underway at the Osborne Naval Precinct in South Australia.
"We're now witnessing the future of naval shipbuilding in South Australia take shape, with the fabrication and assembly halls at Osborne South changing the landscape of the Osborne Naval Shipyard precinct," Minister Reynolds said.
"When completed next year, Australia will have the most technologically advanced naval shipyard for design and production of our navy's future fleet – a significant step in preserving our world-class military capability."
As informed, the $535 million investment has seen more than 40,000 cubic meters of concrete poured for the foundation slabs and 25,000 tons of steel sourced.
Minister Reynolds also met with the Premier of South Australia, the Hon Steven Marshall MP, to discuss emerging industry and investment opportunities for businesses interested in participating in the Naval Shipbuilding Enterprise.
"Construction on the first two Arafura-class Offshore Patrol Vessels continues at a steady pace, creating 200 direct Australian jobs and I'm impressed with the high quality of work on display at Osborne," Minister Price noted.
"Structural upgrades to the third Air Warfare Destroyer, NUSHIP Sydney, are well underway and will deliver a world-class capability to the navy when she enters service early next year."
Minister Price further said naval shipbuilding is one of many defense industry programs in the state and 14 Defence Innovation Hub contracts, worth a combined investment of $29 million, had already been awarded to South Australian companies.
Separately, Minister Price said she "is encouraging Australian businesses to back themselves and get involved in the Hunter-class frigate program."
The Minister welcomed advice that more than 100 Australian suppliers have attended a procurement update in Adelaide to see how they can tap into the prototyping phase of the project, which will begin in 2020.
Defense industry businesses that supply minor equipment, material and services can support the first tranche of work, worth an estimated $20 million, as part of the $35 billion surface combatant acquisition program, the largest in Australia's history.