MacGregor to provide deck machinery equipment for two US T-ATS ships
MacGregor, part of Cargotec, has been selected to supply repeat packages of deck machinery equipment for two new US Naval Sea Systems Command (NAVSEA) towing, salvage and rescue ships (T-ATS).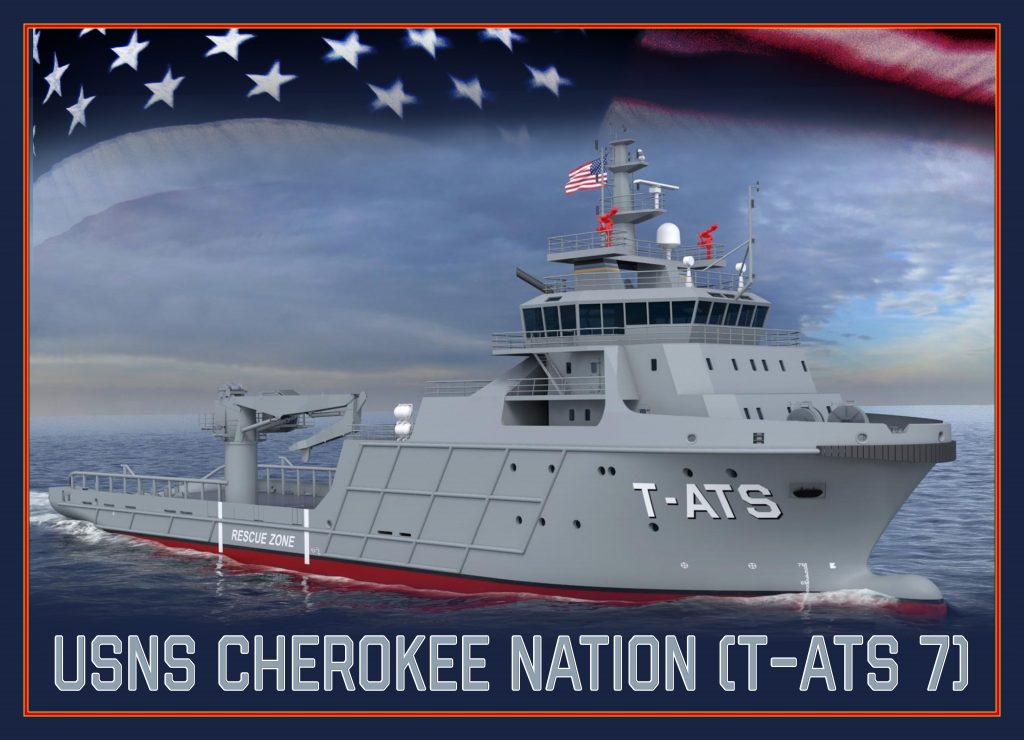 The ships are currently under construction at Gulf Island Shipyards in Houma, Louisiana, US.
The equipment is planned for delivery during 2020, according to MacGregor.
As informed, the new orders have a combined value of circa EUR 8 million (USD 9.02 million and are subsequent to the first contract secured in the fourth quarter of 2018 and announced in January 2019.
"We are very pleased that MacGregor has again been selected to supply deck machinery equipment for the two T-ATS class vessels," Høye Høyesen, Vice President, Advanced Offshore Solutions, commented.
The latest contracts with Gulf Island Shipyards, a subsidiary of Gulf Island Fabrication Inc, include the option for a further five vessels. The T-ATS is a new class of vessel that will be deployed for worldwide naval service including open-ocean towing, supporting salvage operations and submarine rescue missions.
NAVSEA requirements state that the vessel must have a minimum bollard pull rating of 118 tonnes (130 short tons). To meet this need, MacGregor's deck machinery package will include a main towing and traction winch, in addition to an offshore crane, Triplex shark jaws, towing and pop-up pins, a stern roller, and other accessories. The contracts also provide for crew training as well as integrated logistics support.