Wartime Acquisition Scalable Plan tabletop exercise kicks off
Naval Surface Warfare Center, Port Hueneme Division (NSWC PHD) is leading mobile logistics and the development of emergent repair concept of operations for the NAVSEA Program Executive Offices, Integrated Warfare Systems, Wartime Acquisition Scalable Plan (WASP) tabletop exercise, which kicked off at the Washington Navy Yard on June 18.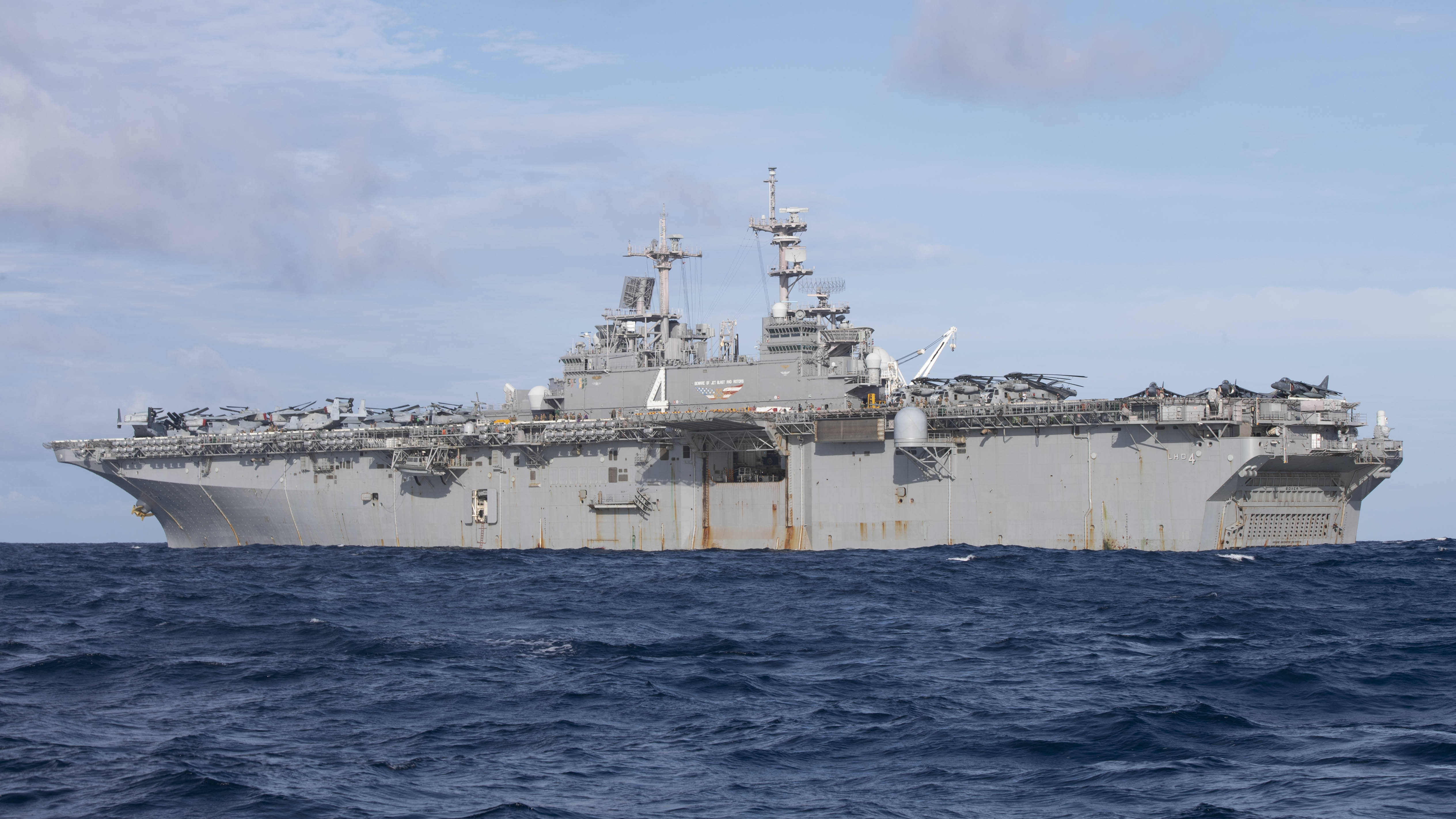 The exercise simulates battle damage during wartime on an Aegis destroyer (DDG) and Ship Self Defense System aboard an amphibious-class ship (LHD).
The areas of focus during the exercise include product support, contract strategies, fleet readiness and emergent repair.
"The desired outcome is to assess and analyze current In-Service Engineering Agent capabilities and identify gaps in logistics effectiveness across all possible elements," NSWC PHD Logistics Management Specialist, Danielle Ruiz, said.
"The idea is that this assessment and analysis will be repeatable for programs across the command and produce outcomes that lead to actionable program decisions in order to plan and prepare for agility, resiliency and recovery afloat in the event of a high-end fight."
Ruiz has been concentrating on acquisition planning efforts as part of her senior project for the Naval Acquisition Development Program and conducting research for the WASP.
"My acquisition project will contribute real-time data on our current supply posture, training readiness and mission capability to feed the WASP tabletop exercise," said Ruiz. "As the exercise advances, I am standing by to support any actions toward this effort and marching toward the completion of my project by documenting as much as possible along the way."
"These efforts align with the themes outlined in the Chief of Naval Operations' Design for Maintaining Maritime Superiority 2.0 to make the Navy 'more agile,' and to 'compete in ways that are sustainable,'" said Ruiz.
The WASP not only focuses on the industry-base acquisition process but also includes the concept of end-to-end processes in how ships are repaired in theater in order to get back into the fight as quickly as possible, according to Fleet Supportability Manager, Mike Kinberg.
The process improvements and lessons learned from the exercise can be applied throughout the fleet, therefore promoting a high-velocity learning environment, which is a NAVSEA strategic priority in the Campaign Plan to Expand the Advantage 2.0.
Assistant Secretary of the Navy for Research, Development and Acquisition, James Geurts, originally stood up the WASP effort in 2018 to identify and address acquisition vulnerabilities and readiness in transitioning from peacetime to a wartime scenario.
"We are analyzing the requirements plus our current capability and capacity, and identifying the gaps. This is so we can understand the risk in our current state of readiness and we hope to create greater awareness that the way we are currently operating is not going to support what we expect in a wartime environment," Kinberg continued.
"We need better tools to assess the ships at sea with damage or maintenance problems, the backbone of those tools will be model-based systems engineering approaches, along with commonality in combat systems."
The WASP Combat Systems Cell team will complete a report out after a two-day capstone event, July 24-25, where finalized recommendations will be presented. A follow-up WASP tabletop exercise will be conducted later this year.