HMCS Toronto joins SNMG2 in Black Sea
The Canadian Armed Forces (CAF) has entered the Black Sea to conduct routine patrols with NATO allies.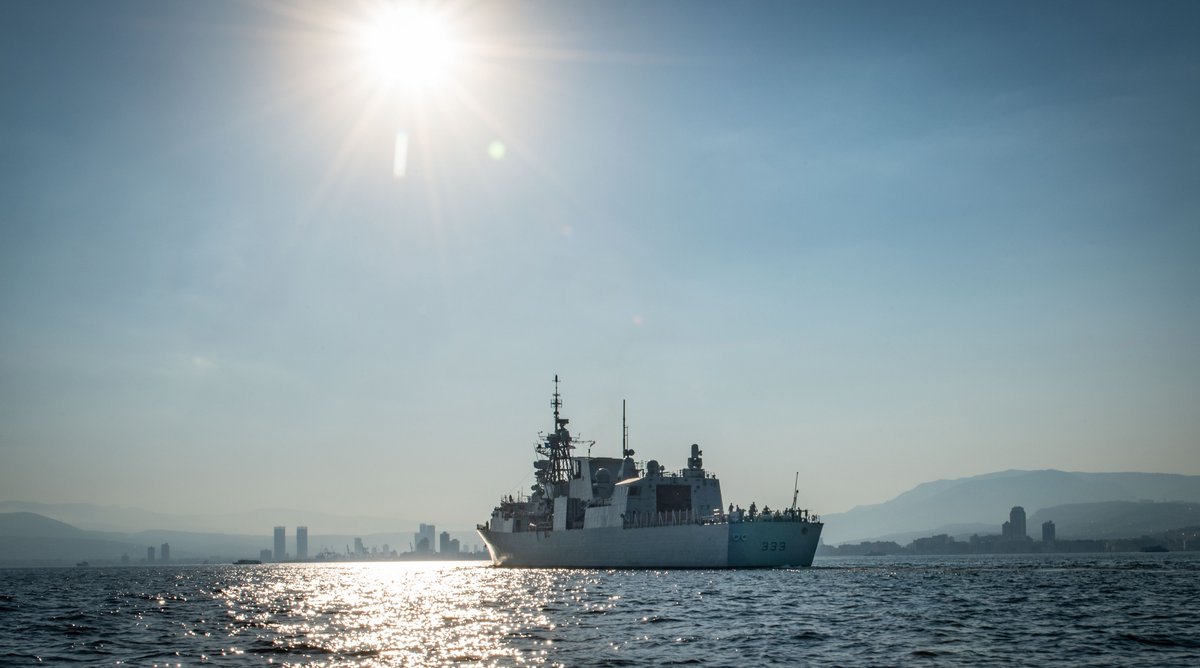 Starting July 2, 2019, Canadian Halifax-class frigate HMCS Toronto is sailing the Black Sea with Standing NATO Maritime Group 2 (SNMG2) to enhance interoperability with allies and build on cooperation with NATO partners.
SNMG2 is led by Commodore Josée Kurtz of the Royal Canadian Navy who assumed command of the group in Greece on June 15.
The group also includes Turkish frigate TCG Turgutreis and British frigate HMS Duncan, which transited into the Black Sea with HMCS Toronto. There, they have joined Romanian frigate ROS Regele Ferdinand.
During the group's patrol in the Black Sea, SNMG2 plans to conduct a port visit to NATO Partner Ukraine, and participate in exercise Sea Breeze, co-hosted by the United States and Ukraine.
Following the completion of Sea Breeze, the group will continue on to Bulgaria to participate in exercise Breeze before departing the Black Sea.
With three allied nations bordering the Black Sea, Bulgaria, Romania and Turkey, a number of allied ships regularly operate in the area. The Standing Naval Forces also conduct regular patrols in the international waters of the Black Sea enhancing allied ability to work together in the maritime domain.