US Navy sends 2nd vessel to Gulf of Guinea
USNS Carson City (T-EFP 7), a military sealift command Spearhead-class expeditionary fast transport ship, departed Rota, Spain, on July 2, as part of the US Navy's second deployment to the Gulf of Guinea this year.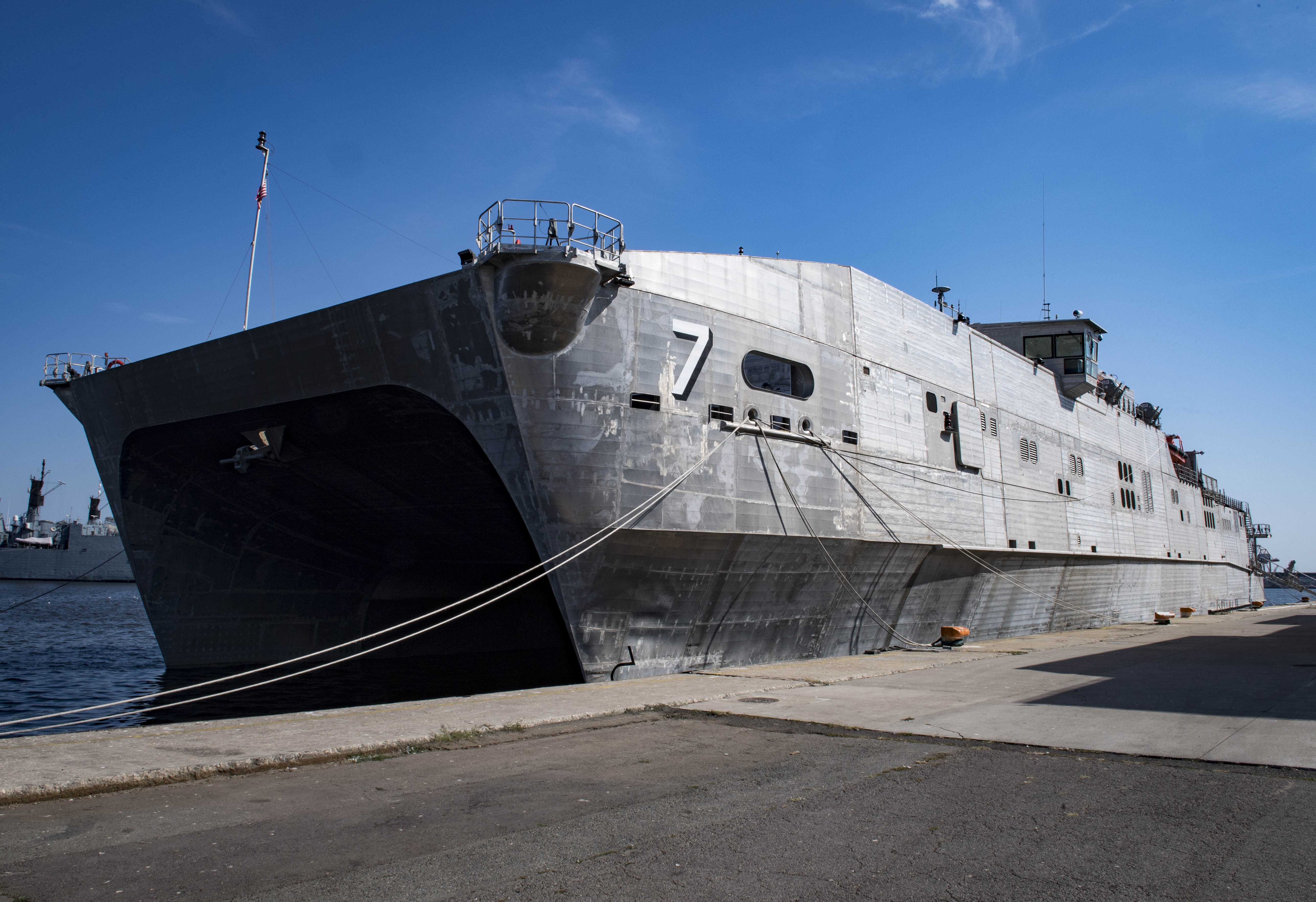 Sailors and embarked personnel will work alongside regional partners on an Africa Partnership Station (APS) mission to provide small boat maintenance assistance, maritime law enforcement engagement, and medical and community relations outreach.
"The deployment of USNS Carson City to the Gulf of Guinea enables our partners to improve maritime security along their coastlines, territorial seas, and exclusive economic zones," Adm. James G. Foggo III, commander, U.S. Naval Forces Europe-Africa, said.
U.S. Coast Guard (USCG) cutter Thetis (WMEC 910) was the first U.S. ship to deploy to the Gulf of Guinea in 2019.
"Thetis conducted training with our African partners on maritime law enforcement throughout exercise Obangame Express 2019 and continued training with our partners in the region during its deployment," Foggo added.
"Carson City's deployment will enhance Gulf of Guinea nations' maritime capabilities through workshops and collaboration. The presence of U.S. ships such as Thetis and Carson City helps address some of the challenges our African navies and coast guards have requested assistance with, including law enforcement and maritime resource management."
During Carson City's deployment, U.S. military personnel will work alongside U.S. partners in Cabo Verde, Cote d'Ivoire, Ghana, Nigeria, and Senegal to provide assistance based on host nation requests during previous APS exercise and engagements. The crew and the embarked European allies will provide host nation-requested, needs-based assistance through engagements as part of our enduring friendship and partnership with our African partners.
Mission personnel traveling with Carson City include a small boat maintenance and repair team, a medical team, United States Coast Guard Maritime Law Enforcement personnel, and the U.S. Naval Forces Europe band, who will conduct performances for local communities. In addition, there are experts including service members from other regional partners and allies, who are also joining Carson City for the deployment.
Thetis' deployment earlier this year, like the Carson City deployment, was part of the APS program. The cutter was in Africa theater for three months, conducting training with regional countries on law enforcement tactics and techniques to combat illegal fishing, human and narcotics trafficking, piracy, and pollution.
APS is U.S. Naval Forces Africa's flagship maritime security cooperation program focusing on maritime safety and security through increased maritime awareness, response capabilities, and infrastructure. It consists of the various exercises and operations conducted by U.S., European, and African partners and allies throughout the U.S. Africa Command area of operations.
U.S. Naval Forces Europe-Africa/U.S. 6th Fleet, headquartered in Naples, Italy, conducts the full spectrum of joint and naval operations, often in concert with allied and interagency partners, in order to advance U.S. national interests, security and stability in Europe and Africa.