US hospital ship arrives in Peru as part of Venezuela crisis medical assistance mission
US Navy hospital ship USNS Comfort (T-AH 20) arrived in Callao, Peru, for the second port visit of its 2019 deployment.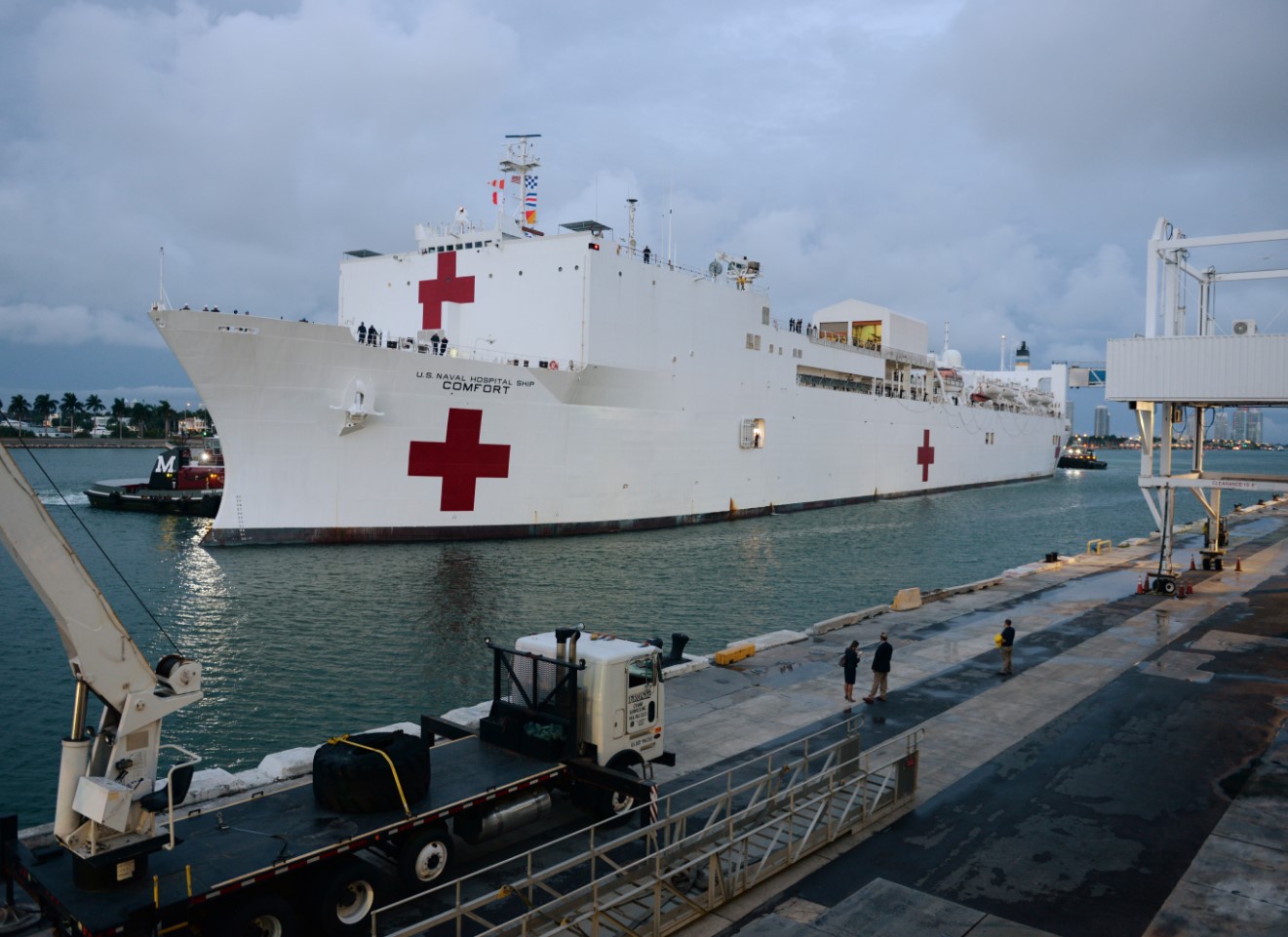 The ship arrived in Callao on July 8 to provide medical assistance in communities with urgent health care needs, including local populations and Venezuelans who have fled to Peru from the humanitarian crisis in Venezuela.
"Our team will work side-by-side with hundreds of doctors, nurses and surgeons throughout the region to build medical readiness, disaster capacity and lasting relationships," said Adm. Craig S. Faller, Commander US Southern Command.
Comfort's team consists of military and civilian personnel from the United States and partner nations, including Argentina, Brazil, Canada, Costa Rica, Mexico, and Peru.
"Our team will work together toward a common goal of alleviating stress placed on the country's medical systems," said Capt. Brian J. Diebold, commander, Task Force 49. "We're committed to increasing partner nation capacity to provide medical assistance and disaster relief."
This marks the fourth Comfort visit to Peru and the seventh to the region since 2007. The embarked medical teams will provide care on board Comfort and at two land-based medical sites.
This mission stop is part of U.S. Southern Command's Enduring Promise initiative and reflects the United States' ongoing commitment to friendship, partnership, and solidarity with partner nations in the Caribbean, Central America, and South America. It is also an invaluable opportunity to learn from other partner nations.