Internal leak prompts HMS Queen Elizabeth to return to port earlier than expected
Royal Navy aircraft carrier HMS Queen Elizabeth made a surprise return to Portsmouth on July 9, despite having been expected to spend another week at sea in preparation for a training deployment to the US coast.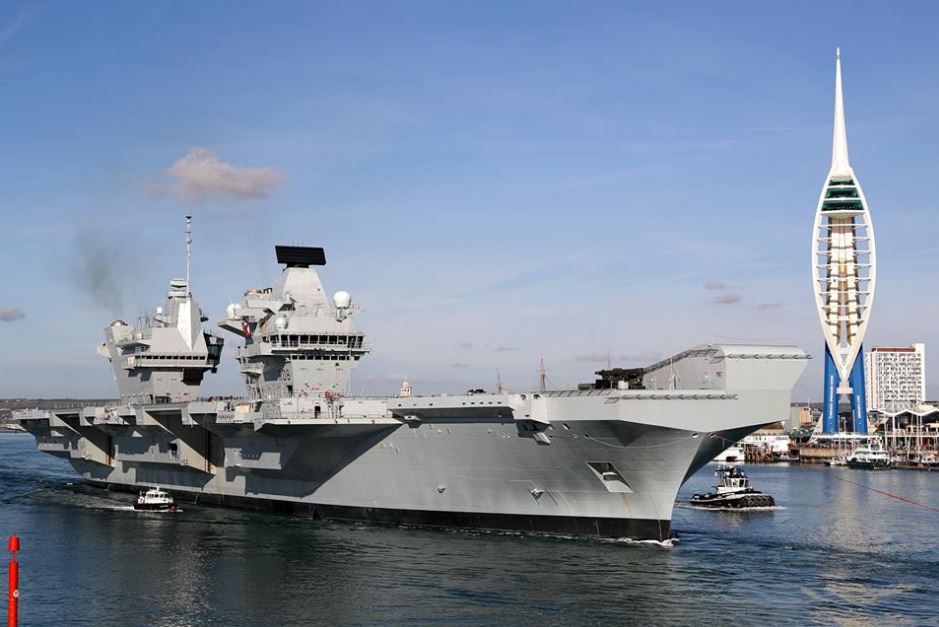 The carrier was forced to return to its homeport due to an internal water leak which was confirmed by a Royal Navy spokesperson to Save The Royal Navy, an independent online campaign to promote the Royal Navy.
"Following a minor issue with an internal system, the ship's company were required to remove a small volume of water from the ship. An investigation into the cause is underway," the campaign quoted the spokesperson as saying.
"At no point was there damage or breach to the hull. The ship, which was due to return to Portsmouth for a planned maintenance period later in the week, is now returning earlier than planned. This is a precautionary measure and the cause of the issue is now under investigation."
HMS Queen Elizabeth had been underway for flag officer sea training (FOST) trials after coming out of its first-ever dry-docking period in Rosyth. This is the second time the ship has had issues with leaks after a propeller shaft leak was discovered in late 2017.
The ship is scheduled to start the final phase of flight trials, this time with UK-owned F-35B jets, later this year.