First UK P-8A Poseidon starts test flights
The UK's first Poseidon MRA Mk1 (P-8A) maritime patrol aircraft has completed its first flight, marking another milestone ahead of delivery in early 2020.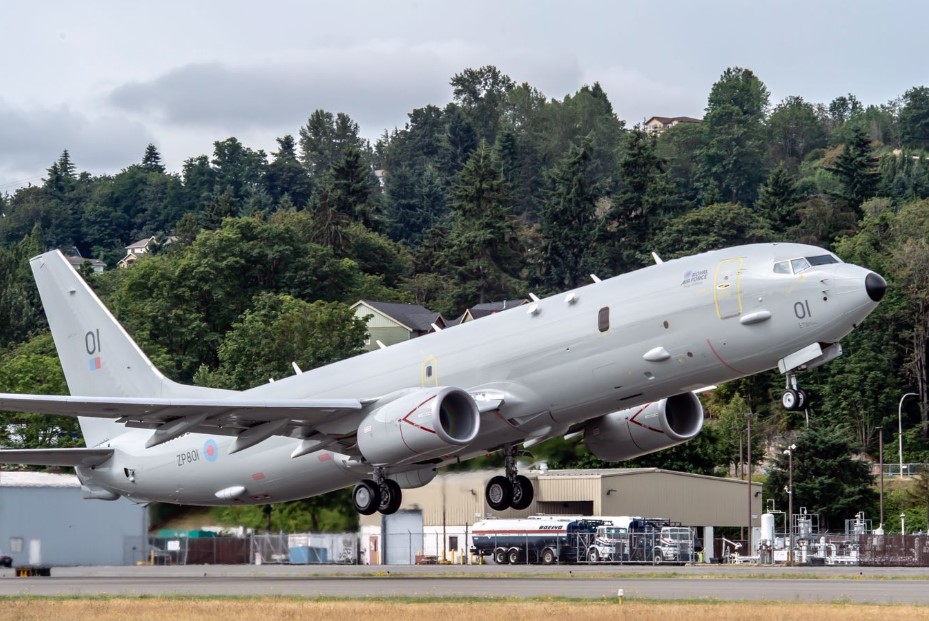 Following this first test flight, the aircraft will transfer from Boeing Commercial Airplanes to Boeing Defense, Space and Security to be fitted out with the Poseidon-specific military systems.
The aircraft is scheduled to be delivered to the Royal Air Force, initially at Naval Air Station Jacksonville, Florida, in October 2019 and is due to arrive in the UK in early-Spring 2020.
"The first cadre of RAF engineers and aircrew have been trained on the P-8A Poseidon which marks the resurgence of the RAF's long-range maritime patrol capability. The Poseidon MRA Mk 1 will enhance the UK's maritime patrol capability with advanced, state-of-the-art, Anti-Submarine Warfare and Anti-Surface Warfare sensors," Air Commodore Richard Barrow, Senior Responsible Owner for the Poseidon Programme, said.
Poseidon ZP801 will also carry the name Pride of Moray. This name celebrates the Maritime Patrol Aircraft heritage of Moray as well as looking forward to the Poseidon's future home in RAF Lossiemouth, Moray, Scotland.
The RAF will procure a total of nine Poseidon aircraft which will be based at RAF Lossiemouth from the second half of 2020.