French yard launching "world's largest Aluminium OPV" for Philippine Coast Guard
French shipbuilder OCEA is ready to launch the 84-meter offshore patrol vessel OPV 270 for the Philippines Coast Guard at its Les Sables d'Olonne site on July 17.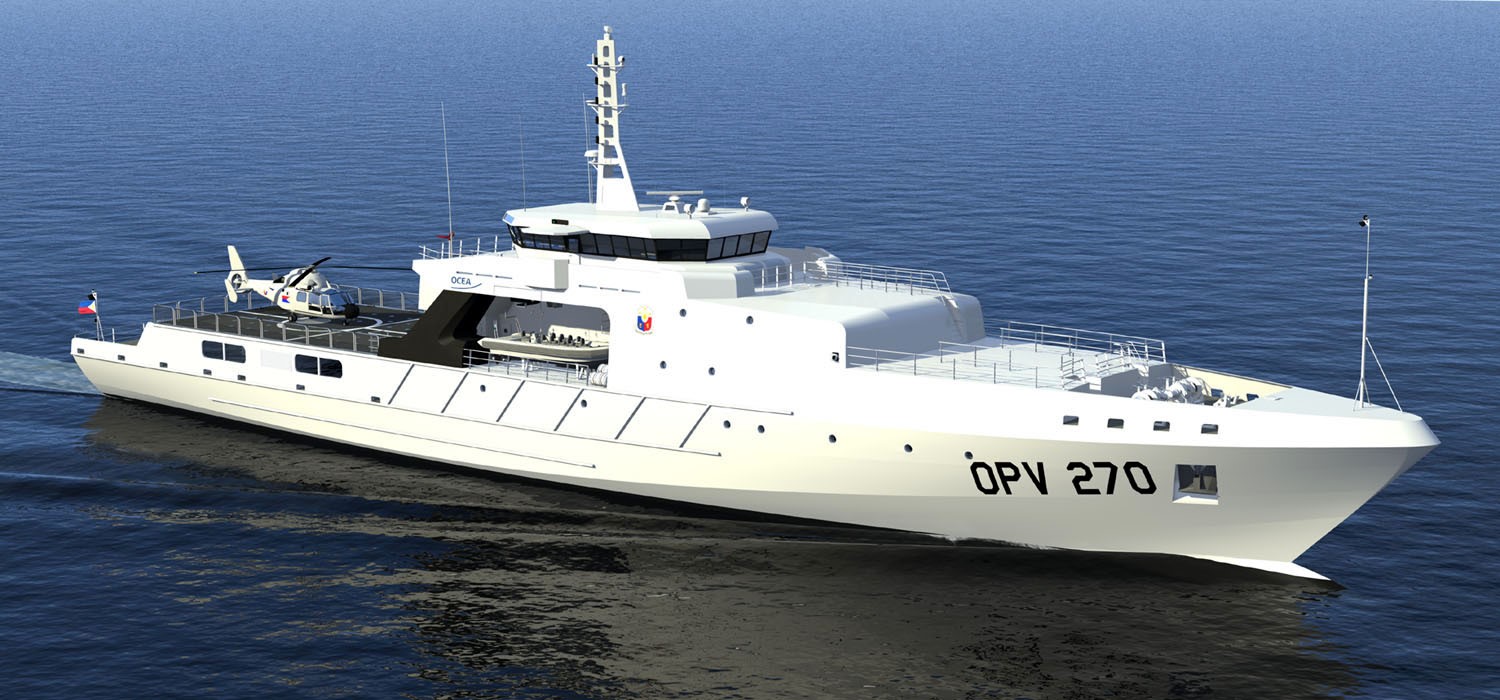 The shipbuilder says the vessel is the "largest aluminium OPV built in the world".
It is built under a contract from late 2017, which included construction of four 24-meter fast patrol boats.
Designed and built by OCEA, the OCEA OPV 270 is designed to carry out all maritime security and safety missions under the responsibility of the Coast Guards in the waters of the Philippine archipelago.
With an autonomy of up to five weeks, the OPV can operate a 5-ton class helicopter and deploy two RHIBs 9.2 meters in length.
The ship is scheduled to be delivered to the Philippines Coast Guard by the end of the year.