Australian forces led their largest amphibious landing and offensive assault since World War II as a task group composed of personnel from several countries landed at Langham Beach, near Stanage Bay, Queensland.
The amphibious assault was part of exercise Talisman Sabre 2019 which saw Australian, US, UK, Japanese and New Zealand forces sail for the fictional island of Legais as a combined expeditionary strike group.
Marines were embarked aboard the USS Wasp, USS Green Bay, Royal Australian Navy ships, and Japan Maritime Self-Defense Force (JMSDF) ships. The marines launched from the ships by landing craft air cushion (LCACs), assault amphibious vehicles (AAVs), combat rubber raiding crafts (CRRCs), and an array of combat aircraft.
The exercise is a significant milestone for the Royal Australian Navy, as it was the first major international amphibious assault exercise in which both of navy's landing helicopter docks, HMA Ships Canberra and Adelaide, have employed their extensive amphibious capabilities together.
Their participation in this assault follows preparatory exercises Sea Explorer and Sea Raider, which were undertaken in the lead up to exercise Talisman Sabre.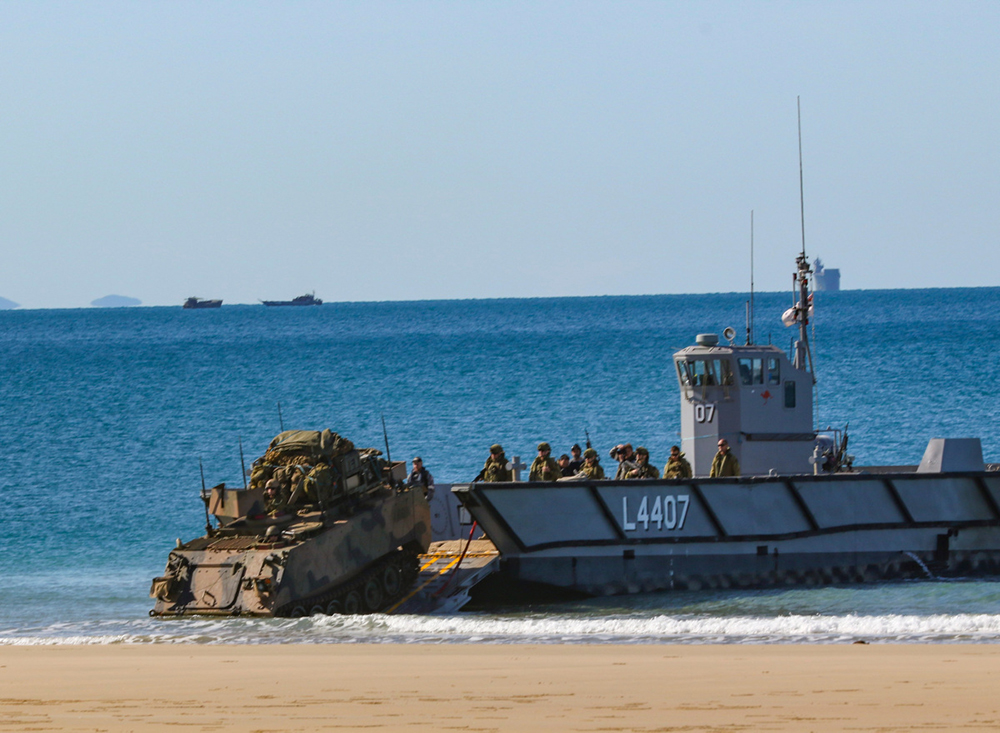 Unique to this eighth iteration of Talisman Sabre is the participation of the Japan Self-Defense Force. Japan's newly established Amphibious Rapid Deployment Brigade traveled to Australia aboard the JMSDF ships JS Ise and JS Kunasaki.
Talisman Sabre is the largest combined exercise undertaken by the Australian Defence Force to date, with more than 34,000 personnel, 30 ships and 200 aircraft from across Australia, the United States, New Zealand, the United Kingdom, Japan and Canada.
Photo: An amphibious landing for Exercise TALISMAN SABRE 2019 at Langham Beach in Stanage Bay, Qld. Photo: Royal Australian Navy