French Navy receives sixth FREMM frigate Normandie
French shipbuilder Naval Group delivered the sixth FREMM frigate, future FS Normandie, to the Marine Nationale (French Navy) on July 16.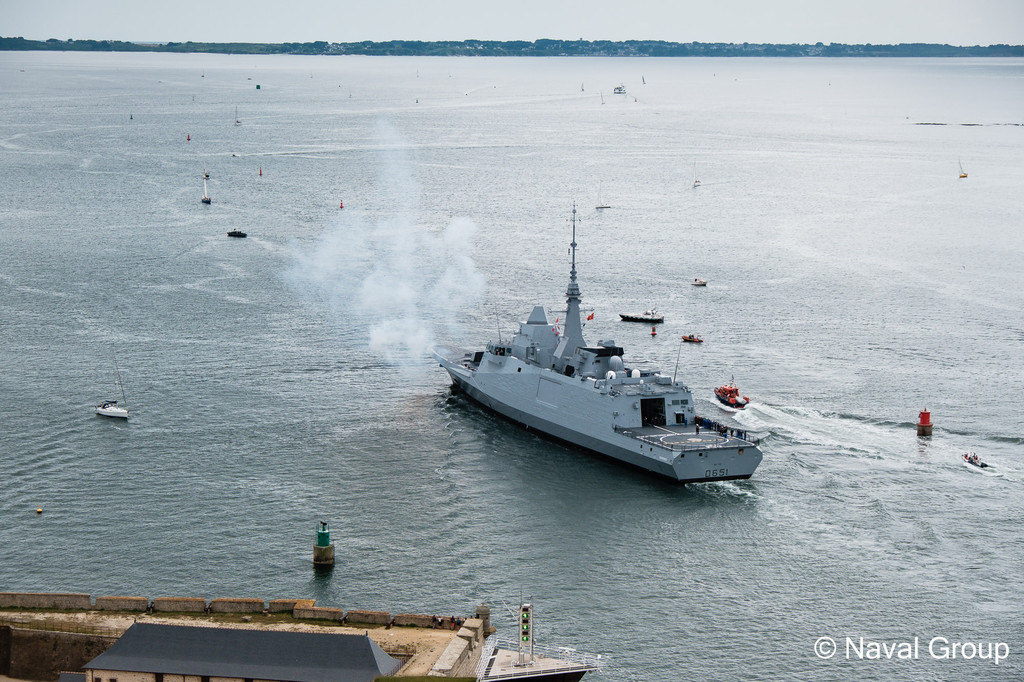 The anti-submarine warfare specialized frigate was delivered after being launched in February 2018 and starting sea trials in March this year.
Normandie is the last ASW frigate in her class. The final two FREMMS will have reinforced air defense capabilities. Units number seven and eight are scheduled to be delivered in 2021 and 2022.
Once those two are delivered, Naval Group will start work on the new 4,000-ton FTI (fregate de taille intermediaire) medium-size frigates. The first FTI frigate is expected to be delivered to the French Navy in 2023.
Normandie and her sister ships have a length of 142 meters and a width of 20 meters. With a displacement of 6,000 tons, the ships can reach a maximum speed of 27 knots. They carry Heracles Multifunction Radars, MdCN Naval Cruise Missiles, Aster and Exocet MM40 missiles and MU 90 torpedoes.
The international Italian-French program is managed by the Organisation for Joint Armament Cooperation (OCCAR) on behalf of – in France – the French Navy and of the French Defence Procurement Agency (DGA).