Italian aircraft carrier Cavour docks for F-35B upgrades
Italian Navy aircraft carrier ITS Cavour on July 20 entered a dry dock at the Taranto navy yard to receive upgrades that will allow it to operate F-35B jets.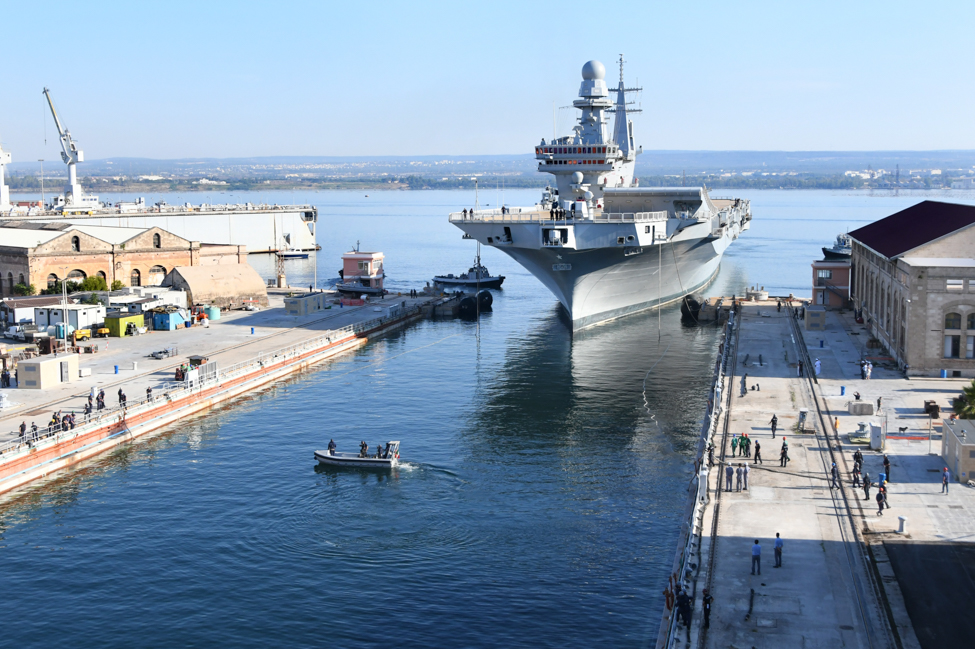 The 244-meter Cavour is currently undergoing an extensive overhaul after ten years of service.
All works on the ship are expected to be completed by the spring of 2020, when the ship's crew is set to start training for a summer deployment to the US East Coast and shipboard trials with the short take-off and vertical landing (STOVL) variant of the Joint Strike Fighter.
In addition to the F-35A version, Italy is procuring a total of 30 F-35Bs for its air force and navy. A number of STOVL variant aircraft will fly from the flight deck of ITS Cavour, replacing the ageing AV-8B Harrier aircraft.
The Italian Navy received its first F-35B in January 2018.
Naval personnel will be supported by defense contractors Fincantieri and Leonardo, and medium and small enterprises, in preparing the 27,000-ton Cavour to operate the fifth-generation jets.
Media reports have said that the recently-launched landing helicopter dock (LHD) Trieste was expected to be capable of carrying and operating the F-35B but this yet to receive an official confirmation.