Special Operations Forces drill Trojan Footprint expanding from the Baltic
Personnel from ten nations rehearsed the rapid deployment of special operations and armed forces in a drill that is no longer confined to the Baltic region.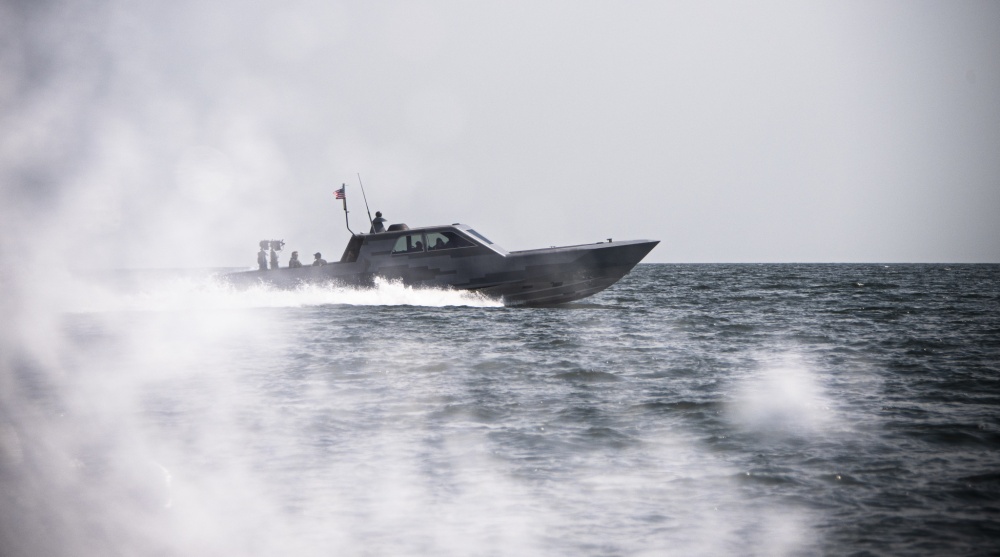 Taking place this June in Bulgaria, Hungary and Romania, exercise Trojan Footprint 19 was led by Special Operations Command Europe and included operators from Bulgaria, Croatia, Hungary, the Republic of North Macedonia, Romania, Slovakia, Slovenia, Ukraine, the United Kingdom, and the US.
The major training objective for Trojan Footprint 19 was exercising multi-domain mission command across several nations at the operational level and below, synchronizing dozens of operations across the air, land and sea.
In order to build the scale needed to support large SOF headquarters, this year's exercise joined with the Romanian annual national SOF exercise Black Swan. Black Swan focused on three different levels from Special Operations Task Unit to Special Operations Task Groups up to SOF Component Command.
"Although most of us know each other from multiple deployments in Afghanistan and Iraq, the size and difficulty of the exercise really challenged the multinational team on all levels and provided a superb training opportunity for us," said Hungarian SOF Commander Brig. Gen. Tomas Sandor. "The deployment of a US Combined Joint Special Operations Task Force [for Trojan Footprint] added a tremendous training value and unique opportunity to work side by side and learn from each other."
As the fictional crisis continued to develop, US SOF and other allies and partners deployed to Bulgaria, Hungary and Romania as Trojan Footprint began. Prior to this year's exercise, Trojan Footprint took place biennially, with a focus on the Baltic region.
"Making Trojan Footprint an annual exercise, with rotating focus between the Baltic and Black Sea regions, provides several opportunities for our command and our partners," said US Army Col. George Thiebes, SOCEUR deputy commander.