US Navy tests unique vertical take-off UAV
The US Military Sealift Command's expeditionary fast transport vessel USNS Spearhead (T-EPF 1) headed out to sea recently to test a range unmanned systems during a two-day underway.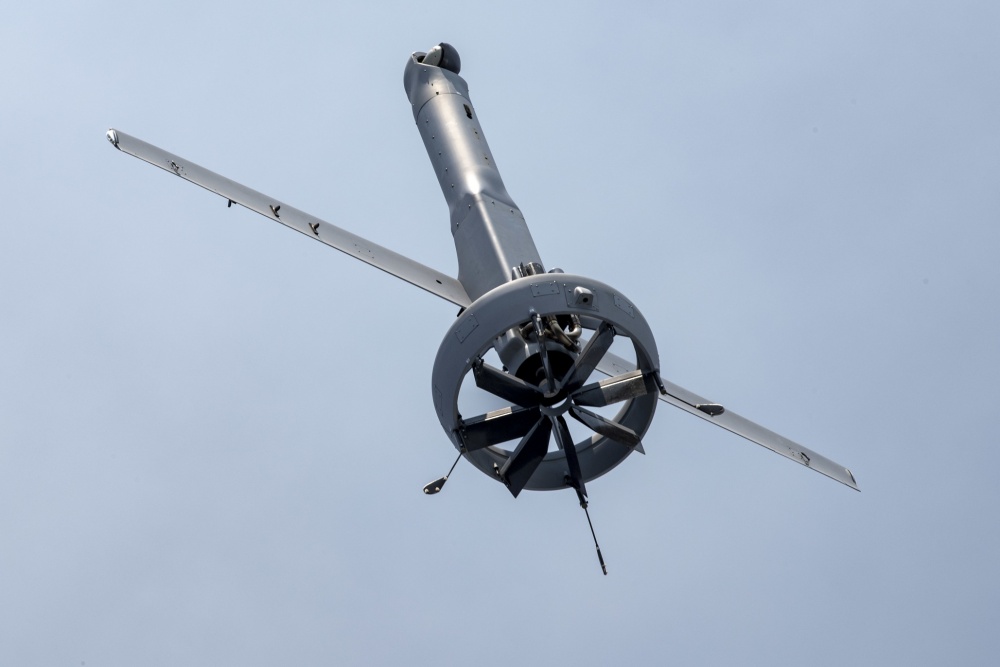 One of the less prominent systems that was tested was the V-BAT vertical take-off and landing (VTOL) unmanned aerial vehicle (UAV).
The MartinUAV-built V-BAT is a long endurance drone for shipboard and confined area operation. A ducted fan design maximizes operational safety by eliminating exposed rotors.
The aircraft is launched and recovered in a 20 x 20 ft clearing and can fly for up to 8+ hours with a 8+ lb payload.
The UAV is also in the running to replace the US Army's Shadow tactical UAS.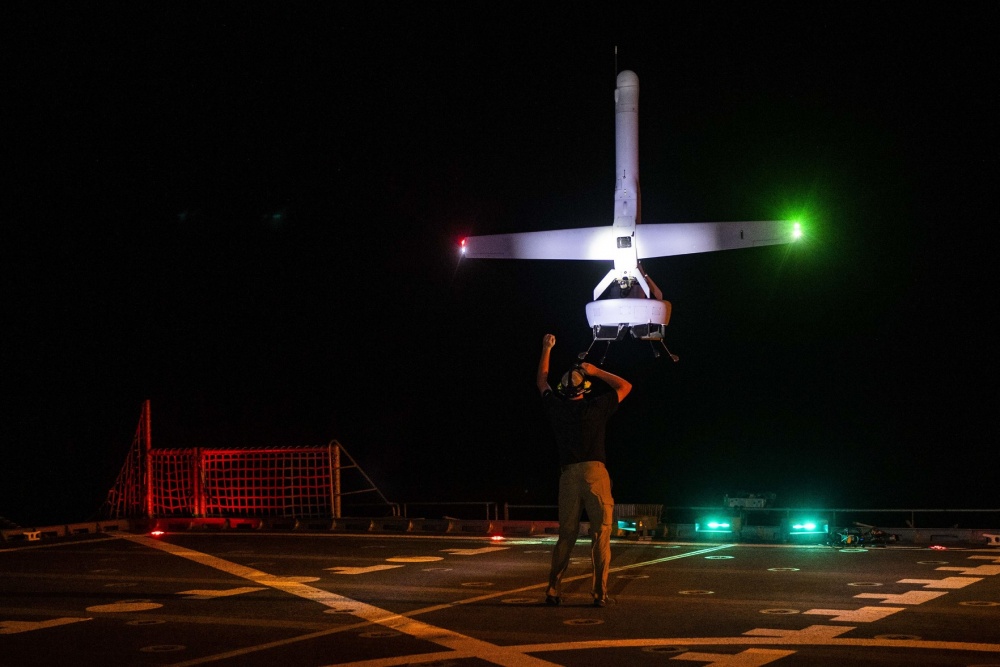 In addition to V-BAT, Spearhead's underway tested the Scan Eagle UAV and Knifefish unmanned underwater vehicle (UUV).
Dr. Christopher Heagney, US Naval Forces Southern Command/US 4th Fleet science advisor coordinated the fleet experimentation for the underway period.
"The purpose for these underway [periods] is to get new capabilities that are under development by warfare centers, program offices, original equipment manufacturers and academia out in the fleet environment so we can do at-sea testing," said Heagney.
Heagney continued in saying that testing this equipment at sea is necessary due to the difference in variables between a lab environment and a maritime environment.
"You'd be surprised how difficult things are when they're in a maritime environment as opposed to testing on land. That's why it's so important for us to be out here."
Heagney believes that the experiments tested were very successful. "We had a fairly defined list of tasks that needed to be accomplished and we hit the mark on every one."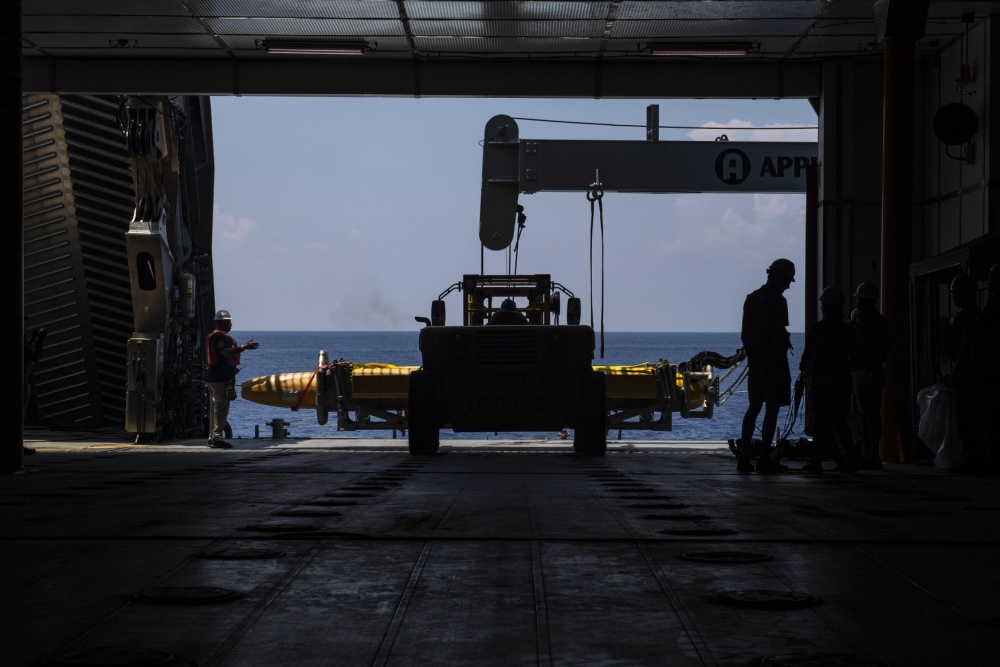 Some of the experiments conducted included testing the Knifefish UUV enables mine countermeasures missions (MCM) from an EPF as a vessel of opportunity (VOO), operating the V-BAT and Scan Eagle to provide improved detection and monitoring to support counter-narcotics missions in the Caribbean and Eastern Pacific and testing the position, navigation and timing (PNT) system for navigation in GPS denied/degraded environments.
Heagney believes experiments like this are necessary for the progress of naval innovation. "In order for the fleet to focus on innovation as a priority, we have to be able to take time to experiment at sea. Having a US Navy ship take a week out of operations to test new capabilities makes the final product of our experiments much better and more efficient."
Another coordination effort completed by Heagney was embarking more than 30 scientists onboard Spearhead to observe the fleet experimentation.