US command ship returns to Italian homeport after Baltic deployment
US Navy's Blue Ridge-class command and control ship USS Mount Whitney (LCC 20) returned to its forward-deployed homeport in Gaeta, Italy, on July 30, concluding three months of operations.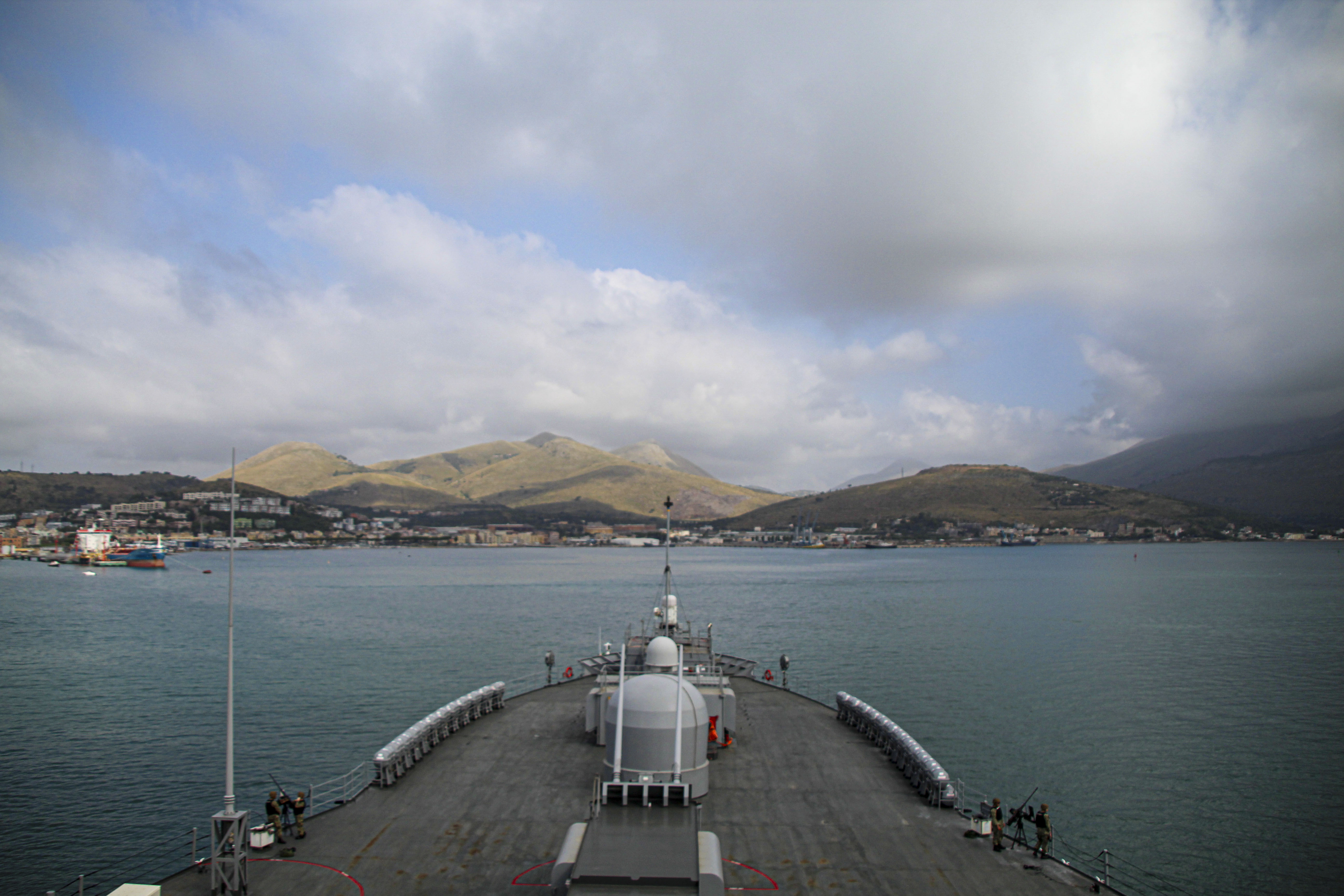 The almost 50 year old ship departed Gaeta on May 20 and began its summer deployment which included participation in the 47th iteration of exercise Baltic Operations (BALTOPS).
The exercise is the premier maritime-focused drill in the Baltic Region and was led this year by the newly re-established US 2nd Fleet. The evolution marked the fleet's first time operating in the European theater since reestablishment.
"I could not be prouder of the crew of the Mount Whitney," said Capt. Cassidy Norman, commanding officer of Mount Whitney. "They achieved every planned – and unplanned – mission presented to them on this deployment, including an exceptional command ship platform for commander, US 2nd Fleet and other flag officers and their staffs. They also held four embassy-level distinguished receptions in a span of 21 days, positively representing the US Navy to hundreds of guests."
In support of BALTOPS, Mount Whitney embarked more than 400 personnel including five US flag officers, and one Royal Navy admiral – along with the staffs of US 2nd Fleet, the United Kingdom Maritime Forces, the 2nd Marine Expeditionary Brigade, Carrier Strike Group 2, Expeditionary Strike Group 2, the Naval Surface and Mine Warfighting Development Command, Destroyer Squadron (DESRON) 22, and the Romanian 307th Naval Infantry Company.
Following BALTOPS, Mount Whitney visited Germany, Estonia, Finland, and Sweden. The ship hosted diplomatic receptions in support of US embassies and engaged with the heads of navy from Germany, Estonia, Finland, and Sweden.
In total, Mount Whitney and its crew covered approximately 9,000 nautical miles and visited five countries during its deployment.