LCS USS Montgomery joins drill with Indonesian Navy
For the first time since late 2017, a US Navy littoral combat ship will be taking part in an Asia-Pacific exercise after Independence-variant USS Montgomery (LCS 8) joined a bilateral drill with the Indonesian Navy.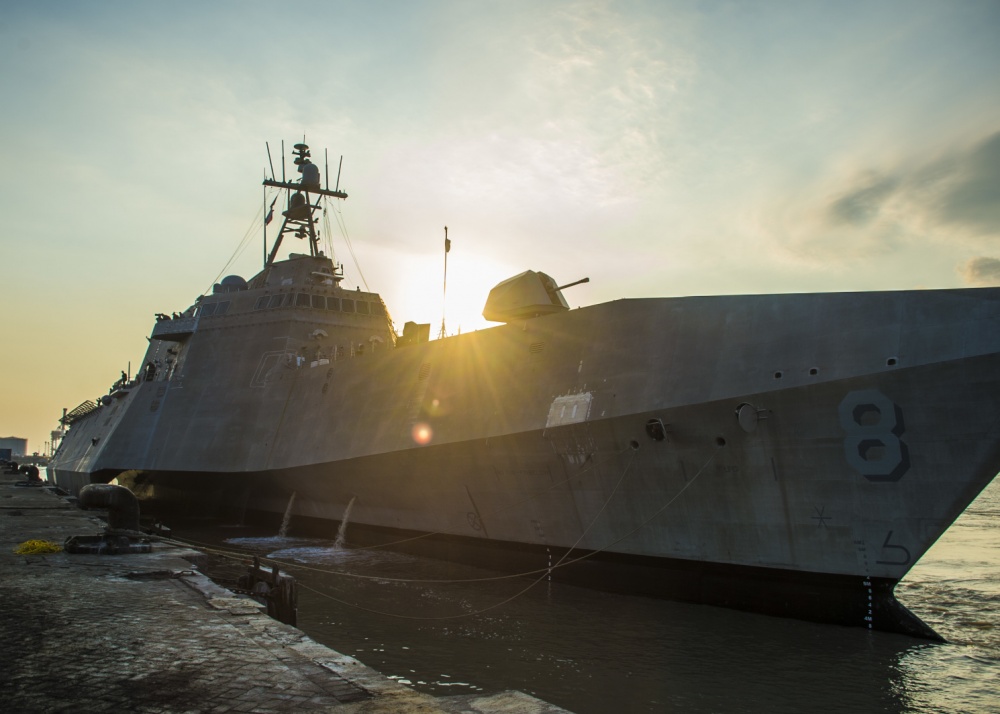 The exercise, dubbed Cooperation Afloat Readiness and Training (CARAT) Indonesia 2019, kicked off at the Indonesian Navy's 2nd Fleet Training Command in Surabaya on August 1.
In addition to USS Montgomery, which arrived at Singapore's Changi Naval Base for a rotational deployment to the region on July 6, CARAT will be joined by Spearhead-class expeditionary fast transport USNS Fall River (T-EPF 4), the Legend-class Coast Guard cutter USCGC Stratton (WMSL 752), and submarine support ship MV Carolyn Chouest.
Indonesia will be represented by Sigma frigate KRI Sultan Iskandar Muda, frigate KRI Nala and fast attack craft KRI Sampari, as well as additional aircraft, staff and special operations forces.
CARAT will include both on shore and at-sea training, such as visit board search and seizure drills, mobile dive and salvage training, gunnery exercises, explosive ordnance disposal (EOD) drills, jungle warfare training and subject matter expert knowledge exchanges in maritime domain awareness, medicine, aviation, law, and explosive ordnance disposal.
CARAT is the US Navy's longest running regional exercise in South and Southeast Asia aimed at strengthening partnerships between regional navies.
"We're proud to continue sailing alongside our important partner and friends" said Rear Adm. Joey Tynch, commander, Task Force 73. "This year marks 70 years of US-Indonesian diplomatic relations and the Silver Anniversary of CARAT– 25 years of dedicated commitment — between our navies to address our shared maritime concerns."