Egyptian, French Navies train in the Med
French and Egyptian Navy ships rendezvoused in the Mediterranean Sea for a series of exercises aimed at strengthening cooperation between the two sides.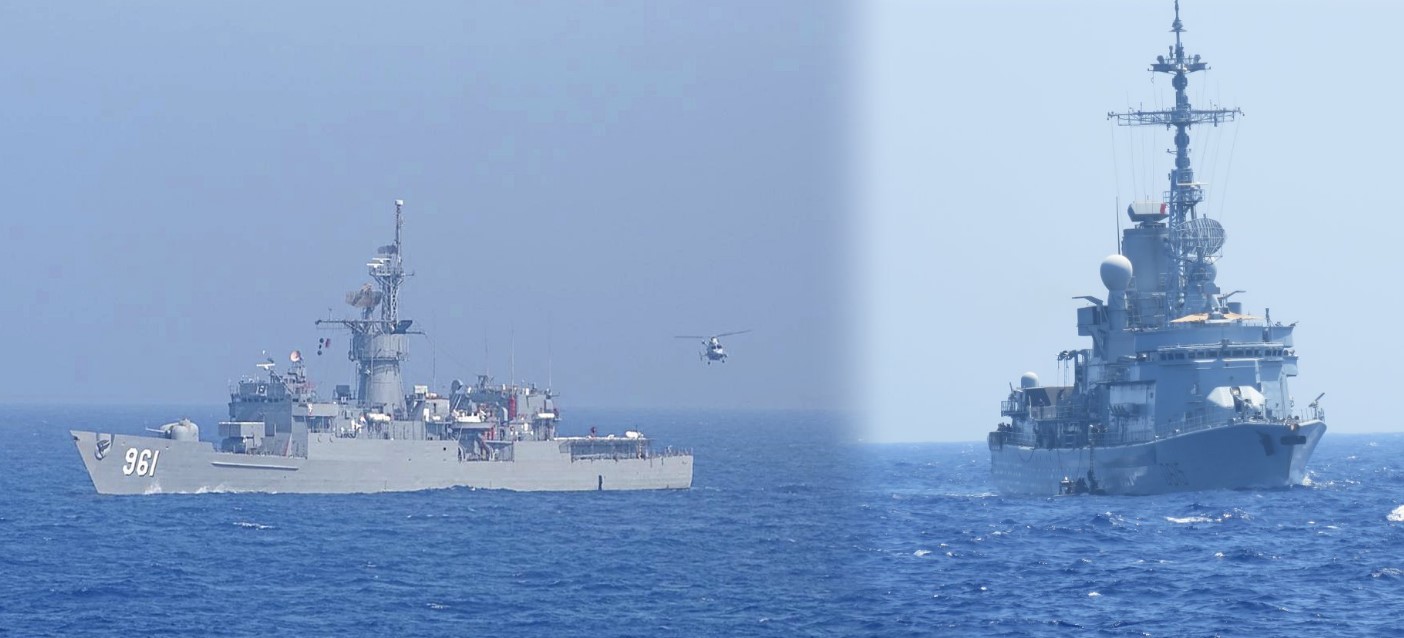 French Cassard-class anti-air frigate Jean Bart and Egyptian frigate Damietta conducted drills in Egyptian Navy's Northern Mediterranean Fleet area of operations.
The training included planning and preparation to implement combat missions in the sea by the command groups from both sides in addition to implementing a range of combat activities. These included the use of aircraft to support the combat activities of naval formations in various tasks in addition to supporting the maritime security procedures. VBSS drills with helicopters were also carried out.
"The training comes within the framework of supporting the pillars of joint cooperation between the Egyptian and French armed forces in a way that contributes to refine the skills, exchange of expertise, confirming the tasks and method of implementing different tasks, identifying the latest systems and methods of fighting and supporting maritime security efforts and stability in the region," the Egyptian Army said.