US aircraft carrier Ronald Reagan arrives in Philippines
The US Navy's forward-deployed aircraft carrier USS Ronald Reagan arrived in Manila, the Philippines, for a port call on August 7.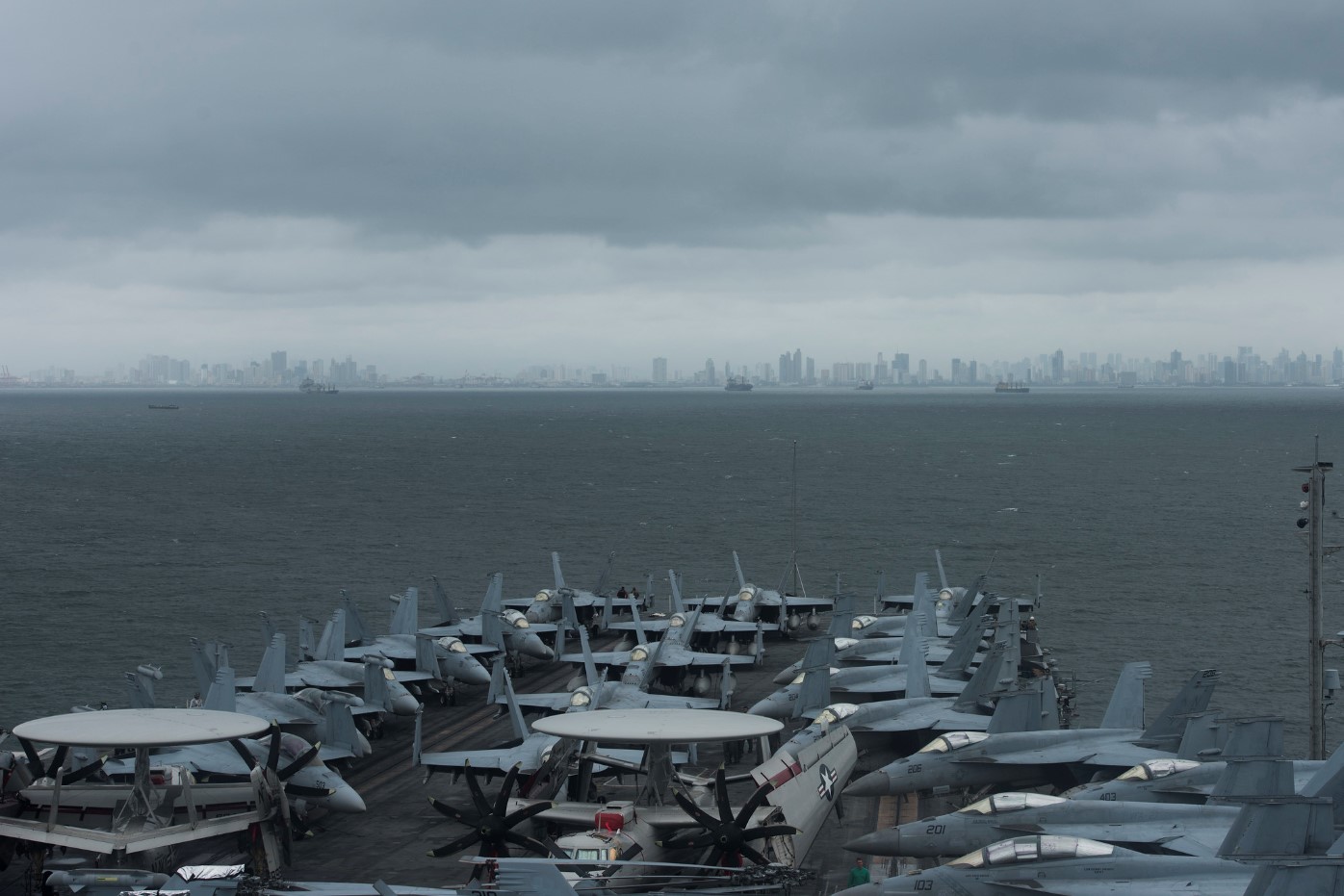 The carrier arrived together with ships from its carrier strike group, Ticonderoga-class guided-missile cruisers USS Chancellorsville (CG 62) and USS Antietam (CG 54).
The ships arrived in the Philippines after concluding their participation in the largest US-Australian bilateral exercise Talisman Sabre.
"This visit is a great representation of our strong friendship, partnership and alliance with the Philippines, as well as a testament to our joint commitment to a free and open Indo-Pacific region," said US ambassador to the Philippines Sung Kim.
While in Manila, the US Navy and the Philippine Navy will participate in sporting events, engage in senior leadership exchanges, and take part in community relations and cultural events. The Reagan will also host ship tours for students and youth.
USS Ronald Reagan (CVN 76) got underway from its Yokosuka, Japan, homeport on May 22, to start a regularly-scheduled deployment to the Indo-Pacific.
The carrier also visited the Philippines during its 2018 deployment, anchoring in Manila Bay in June.