Rheinmetall, MBDA teaming up to develop, test lasers aboard German K130 corvettes
German defense contractor Rheinmetall has joined forces with missile maker MBDA to develop, integrate and test a laser demonstrator for the German Navy's K130 corvette.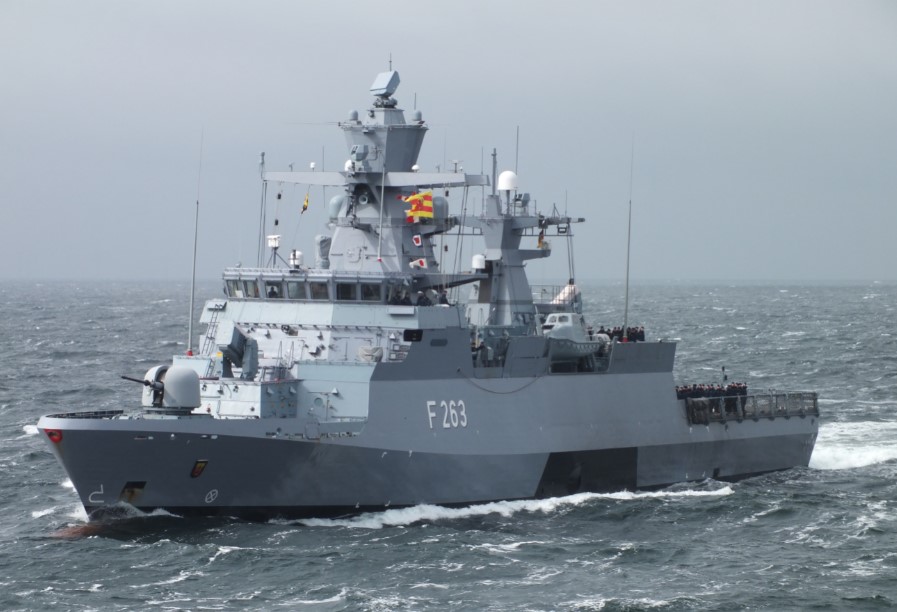 Laser effector systems are currently being developed for shipboard and naval use by the navies of the US and the UK, for example, and Germany is now joining the efforts.
In a first for the country, the two companies will investigate the technology under quasi-operational conditions using a demonstrator installed onboard a German corvette.
The details and division of responsibilities between the two companies will be determined as soon as the performance specification is made available by the Federal Office for Bundeswehr Equipment, Information Technology and In-service Support, Germany's military procurement agency.
The companies did not provide details on whether the system would require its own power source to be installed or whether the first five ships in the class already generate enough power to support the system. A batch of another five units is currently under construction with delivery scheduled to be completed by 2025.
"We're going to be cooperating very closely to put the military potential of laser technology to work for the Bundeswehr, boosting its operational readiness and combat effectiveness," Werner Krämer, Managing Director of Rheinmetall Waffe Munition, said.
"Lasers offer new tactical possibilities on land, at sea and in the air. In partnership with the German Navy, we want to press ahead with this new technology."