Inaugural EOD drill Hydracrab kicks off in Guam
Naval forces from Australia, Canada, New Zealand and the United States gathered in Guam for the start of the first edition of explosive ordnance disposal (EOD) exercise Hydracrab.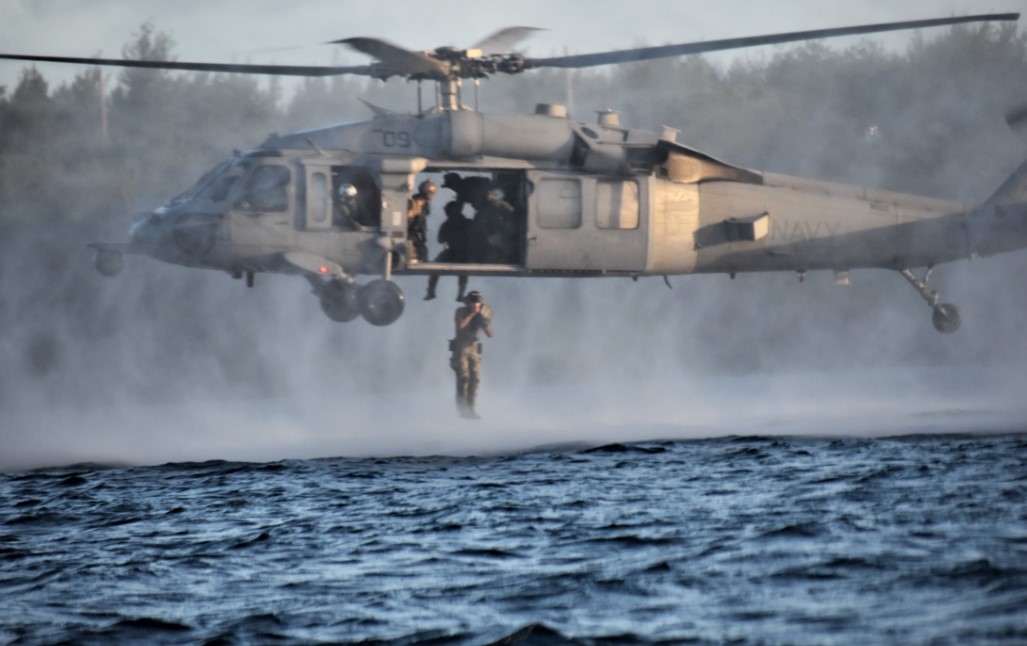 Hydracrab brings together more than 100 sailors from four Indo-Pacific nations to sharpen skills and strengthen practical cooperation for EOD-related skillsets. The exercise takes place on Guam and around the Marianas Island Range Complex.
'We are very excited to host our foreign partners and friends for the inaugural exercise Hydracrab 2019," said Cmdr. Andrew Cook, EOD Mobile Unit 5 commanding officer. "This exercise serves as a unique opportunity to share tactics, techniques and procedures with integrated maritime and air assets that will help increase our collective warfighting effectiveness."
During the exercise, forces will combine to practice a wide range of expeditionary competencies to include visit, board, search, and seizure (VBSS), land and sea insertion techniques, joint demolition operations, small arms proficiency, counter improvised explosive device (CIED) operations, and anti-terrorism force protection (ATFP) diving operations.
Representing Australia are Royal Australian Navy personnel from Clearance Diving Team One and Four. Representing Canada are Royal Canadian Navy personnel from Fleet Diving Unit – Pacific. Representing New Zealand are navy personnel from HMNZS Matataua Maritime Explosive Ordnance Disposal.
Representing US forces are personnel from Explosive Ordnance Disposal Mobile Unit 5, Coastal Riverine Squadron 2, assigned to Coastal Riverine Group 1 Detachment Guam, III Marine Expeditionary Forces, 36th Civil Engineering Squadron, and Helicopter Sea Combat Squadron (HSC) 25.