Attack submarine USS Oklahoma City returns from Indo-Pacific deployment
US Navy Los Angeles-class fast attack submarine USS Oklahoma City (SSN 723) returned from a four-month Indo-Pacific patrol, entering its homeport of Apra Harbor, Guam, on August 18.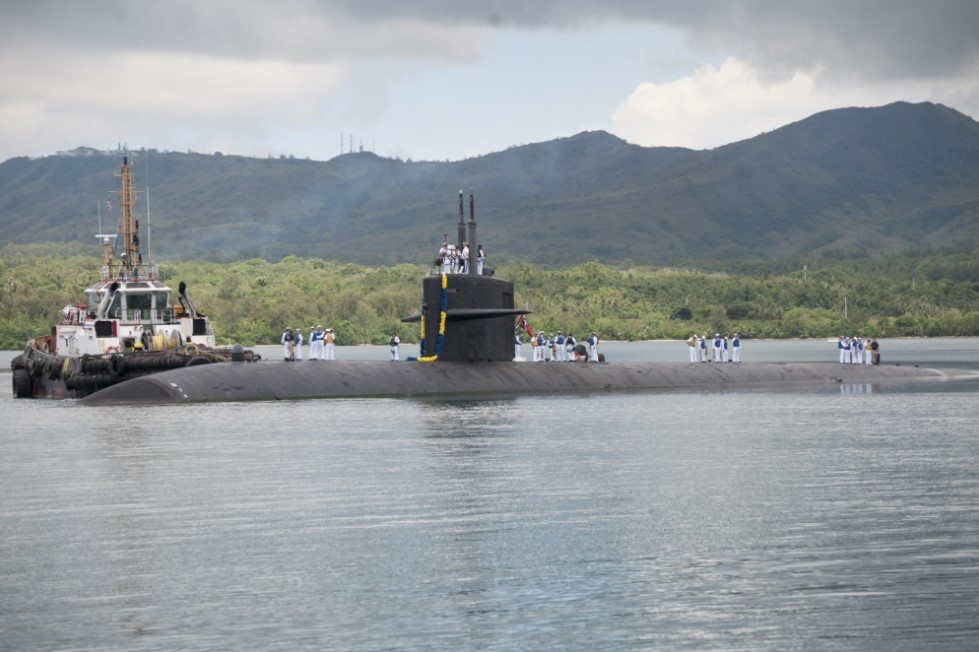 During the deployment, the crew visited the boat's namesake city as part of the navy week program.
Back in 2017, a campaign was launched to create a tribute to the city's naval heritage that would feature the 1988-commissioned USS Oklahoma City. The submarine was expected to be decommissioned in 2019 but the navy could be looking to extend the boat's service life as a way of maintaining force structure.
"I am extremely proud of my crew and the hard work and dedication they put into accomplishing several extremely challenging missions," said Cmdr. Steven Lawrence, commanding officer of Oklahoma City. "They performed superbly on multiple operations in the Indo-Pacific area of responsibility."
During the deployment, USS Oklahoma City had 12 sailors frocked to the next rank and four officers promoted during their time at sea. Additionally, four members of the crews were awarded Navy and Marine Corps Achievement medals.
Oklahoma City is assigned to Commander, Submarine Squadron 15, which is located at Polaris Point, Naval Base Guam and consists of four Los Angeles-class fast attack submarines. The CSS-15 staff is responsible for providing training, material and personnel readiness support to these commands.