Donated Filipino corvette arrives from South Korea
The Philippine Navy's newest corvette BRP Conrado Yap has arrived home after starting its journey from South Korea earlier this month.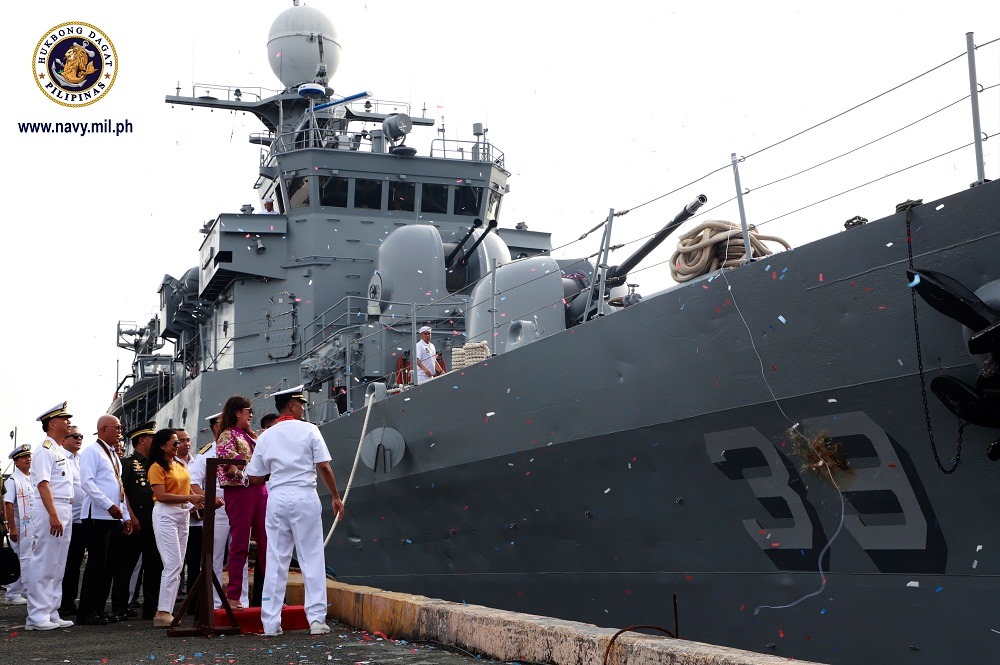 Formerly known as ROK Navy Pohang-class corvette Chungju (PCC-762), the ship was officially handed over and commissioned into Philippine Navy service in a ceremony in Jinhae on August 5.
BRP Conrado Yap arrived at South Harbor, Manila, together with the 300-man Philippine contingent aboard BRP Davao Del Sur (LD602) after its historic port visit to Vladivostok, Russia.
As the newest warship arrived home, Philippine news outlets reported that South Korea could donate an additional two corvettes from the class to the country.
South Korea has also donated Pohang-class corvettes to Egypt, Vietnam and Peru as it replaces the vessel class with newer and more capable FFX frigates.
BRP Conrado Yap measures 88 meters in length, displaces 1,216 tons and has a crew of 118. It carries two Oto Melara 76mm main guns, 30mm automatic cannon, and anti-submarine torpedoes.