Raytheon gets $349m to complete first phase of anti-ship Tomahawk development
The US Naval Air Systems Command has awarded Raytheon a $349 million contract to complete the first phase of work on the Maritime Strike Tomahawk program.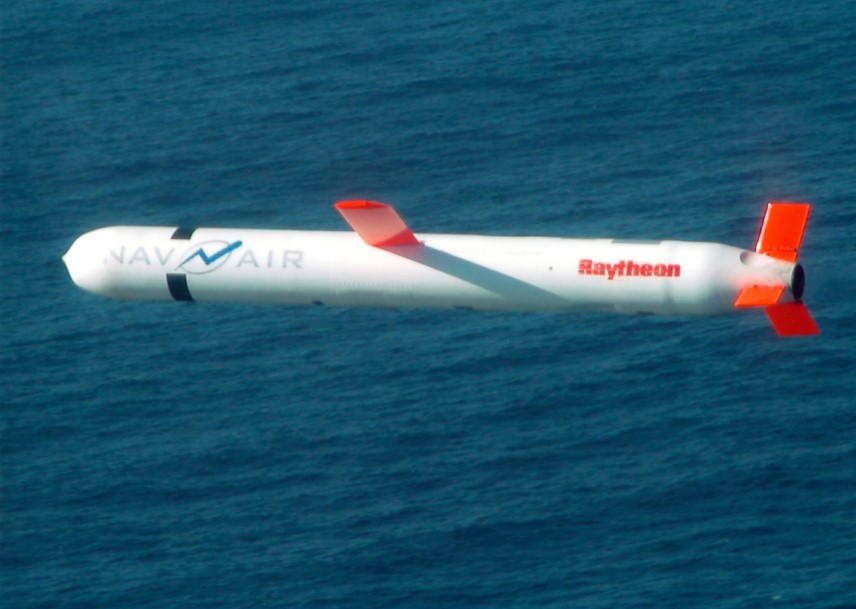 The project is being undertaken to allow the US Navy to field an anti-ship variant of the Block IV Tactical Tomahawk.
The project started in 2016 with the navy announcing it would equip over 200 Tomahawks with the ability to engage surface targets at ranges of 1000 nautical miles.
According to a Pentagon contract announcement, Raytheon is expected to complete phase 1 design and integration efforts as well as test and evaluation by February 2023.
Part of the work will include integrating a new multi-mode seeker into the Tomahawk Block IV cruise missile, enabling the weapon to engage moving maritime targets. Recertification on the first Tomahawk Block IVs is set to begin in 2019.
The Navy is conducting the new seeker development as a Rapid Deployment Capability program to meet urgent fleet requirements. The upgraded missile is expected to achieve an initial operational capability in 2021 after live-fire tests before being introduced to the fleet.
The introduction of MST to the fleet would equip US Navy submarines with an anti-surface capability for the first time since the Harpoon anti-ship missile was retired in the 1990s.
The office of Director, Operational Test & Evaluation (DOT&E) assessed in 2016 that the Maritime Strike Tomahawk would need to perform 36 test flights for an adequate assessment of the capability.