USS Wasp leaves Japan-based 7th Fleet after short stint
US Navy's amphibious assault ship USS Wasp (LHD 1) left the US 7th Fleet area of operations on September 4 as it is headed back to Norfolk as part of a scheduled homeport shift.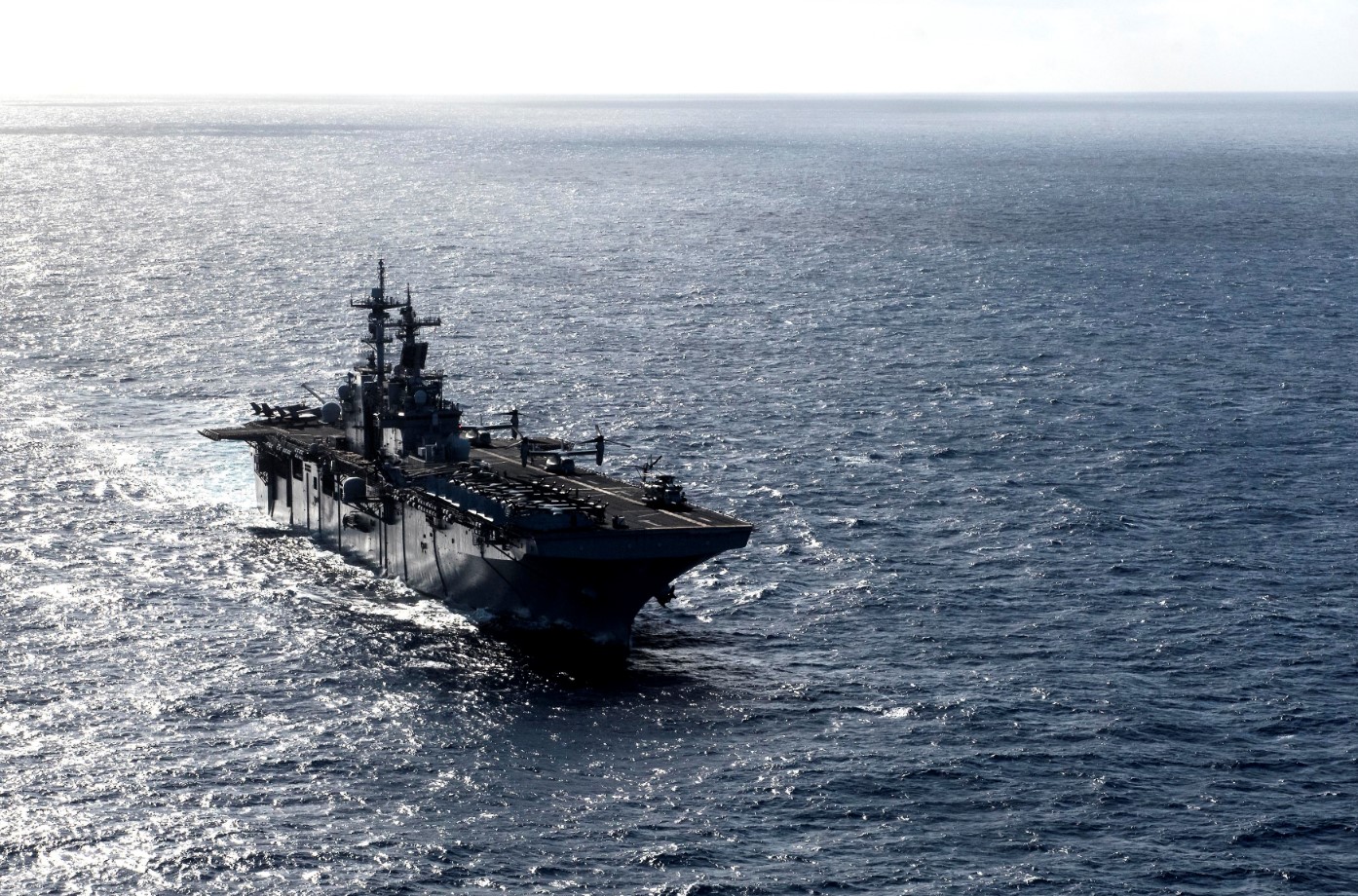 Wasp is leaving the US Navy's Japan-based fleet after making history as the first US Navy ship to deploy with the F-35B Lightning II which began operating onboard with the 31st Marine Expeditionary Unit in March of 2018.
It will be replaced by America-class amphibious assault ship USS America (LHA 6), another F-35B-capable unit.
In April 2019, the US Navy announced it was forward-deploying amphibious assault ship USS America (LHA 6) and landing platform dock USS New Orleans (LPD 18) to Sasebo as guided-missile destroyer USS Stethem (DDG 63) returned to San Diego after 14 years in Japan and USS Wasp was to shift its homeport to Norfolk.
Wasp left Japan after spending less than two years forward-deployed to Sasebo. The ship is returning to the US as part of a plan to balance F-35B platforms across both coasts. USS Bonhomme Richard (LHD 6), which was replaced by Wasp in early 2018, spent six years forward-deployed to Japan before returning to the US.
"It has been a profound honor for Wasp and her crew to serve 7th Fleet and its ancillary commands during this time," said Wasp Commanding Officer Capt. Gregory Baker. "Our sailors have embraced the experiences and opportunities available in this part of the world, and are more operationally prepared to continue supporting and executing the missions we are presented with. I couldn't have asked for a more dedicated or capable crew."
US president Donald J. Trump visited the ship and crew during his tour of Japan, becoming the first US president to visit the ship. Wasp participated in exercise Balikatan with the Philippine military and exercise Talisman Sabre with the Australian Defence Force and additional forces from Japan, Canada, New Zealand and the United Kingdom.
"What our Wasp sailors have accomplished here over almost two years, given the operational tempo, and the nature of our multi-pronged mission, is overwhelming, and it's difficult not to constantly shine with pride," said Wasp Command Master Chief Kevin Guy.