Australia's final AWD destroyer begins sea trials
The Royal Australian Navy's third Air Warfare Destroyer (AWD), future HMAS Sydney, has started the first phase of sea trials which will test the ship's hull, propulsion and navigation systems.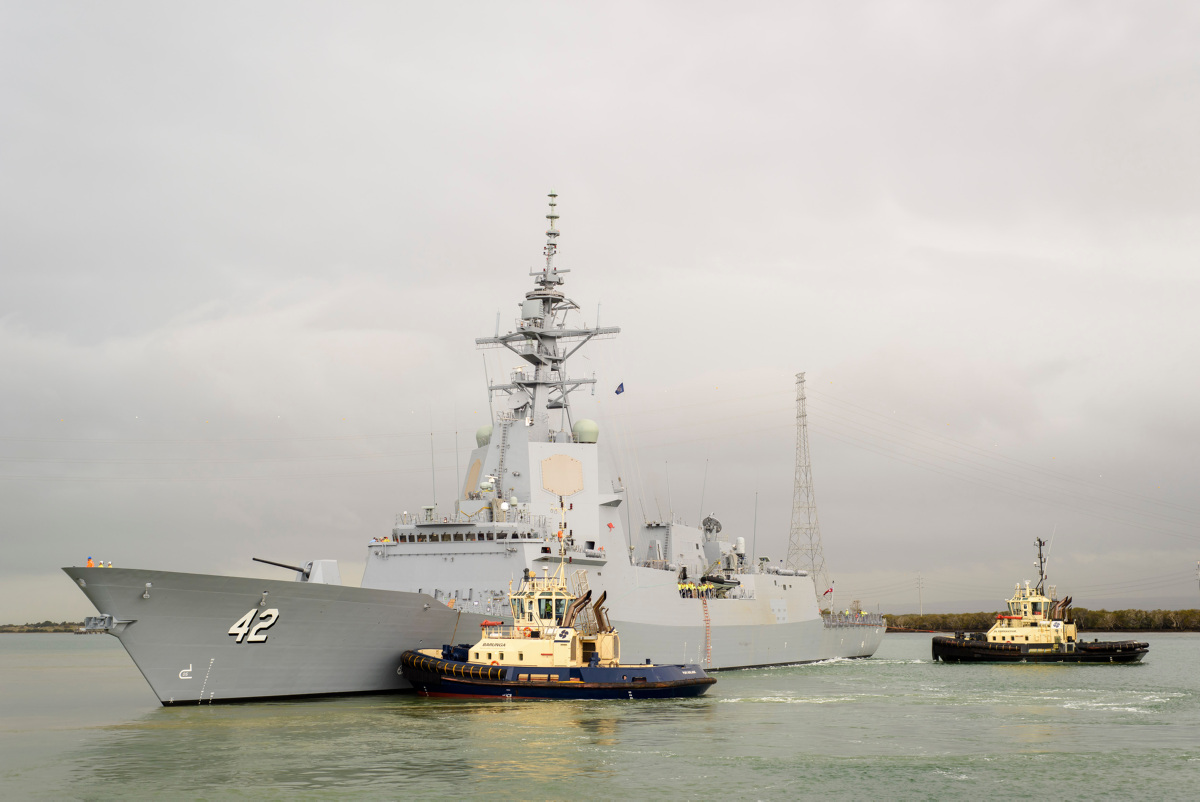 The initial trial phase will be followed by a more advanced phase of sea trials in October to test the ship's combat and communications systems in preparation for delivery next year.
Sydney got underway from the Osborne Shipyard in South Australia after being launched in May 2018.
The ship is expected to enter operations a year earlier than originally planned following an accelerated capability upgrade that would allow the destroyer to accommodate the MH-60R 'Romeo' helicopter before operational acceptance trials.
NUSHIP Sydney will enter Sydney Harbour for the first time in late March 2020, with commissioning scheduled for early May 2020.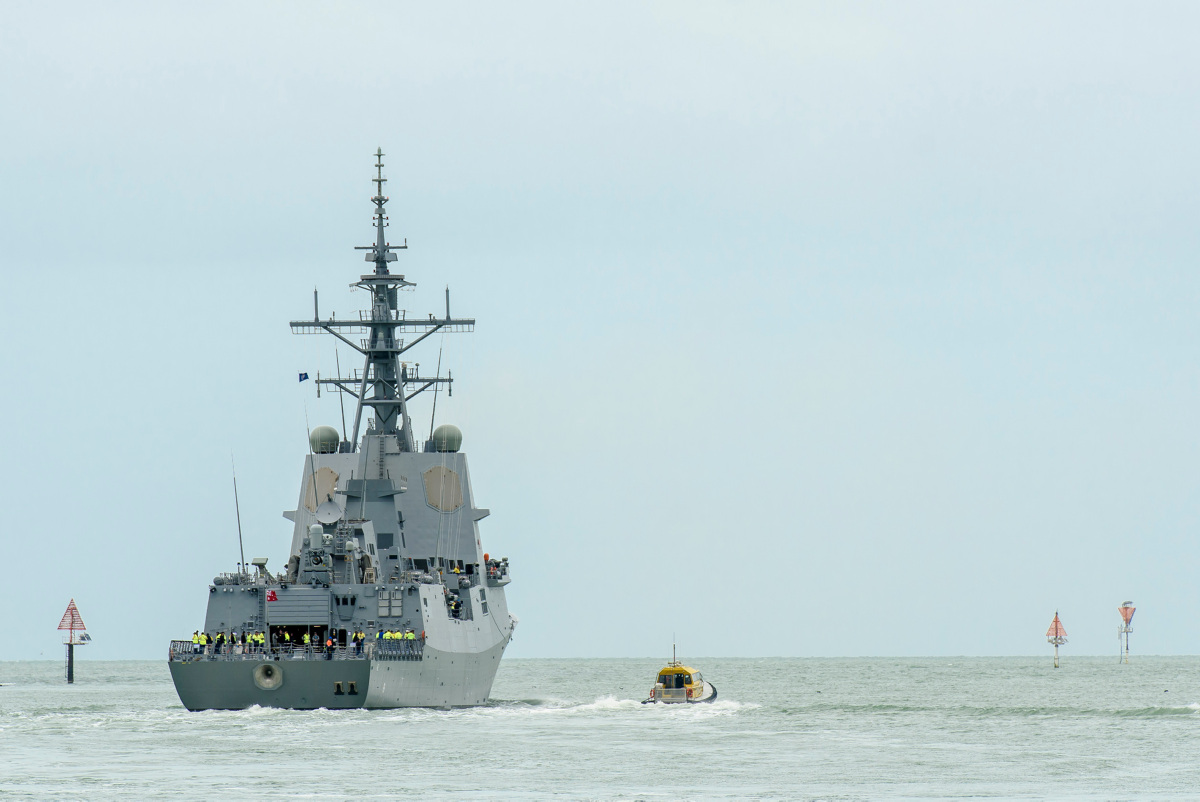 "Over the past decade, more than 5,000 people from across the Department of Defence, ASC, Raytheon Australia and Navantia have dedicated millions of hours of work towards delivering the most capable warships ever to be operated by the Royal Australian Navy," defense minister Linda Reynolds said.
Hobart-class destroyers are built under an AU$9 billion program with ASC as primary shipbuilder and Spanish Navantia as the designer.
The ships are over 140 meters long, have a top speed of more than 28 knots, a range of about 5000 nautical miles and room for more than 200 crew members.
Based on Navantia's F100 design, the air warfare destroyers are equipped with the Aegis weapon system incorporating the AN/ SPY 1D(V) phased array radar in combination with the SM-2 missile.
The ships will provide an air defense system capable of engaging enemy aircraft and missiles at ranges in excess of 150 kilometers.
They also feature the exclusive Cooperative Engagement Capability, which enables them to bring together radar data from geographically dispersed ships, aircraft and ground-based units into a single integrated air picture. Australia and the US tested the system together in November 2018.