USS Ramage first US ship to dock in Lebanon in 30 years
US Navy Arleigh Burke-class destroyer USS Ramage (DDG-61) visited Beirut, Lebanon, on September 14, becoming the first American ship to do so in over 30 years.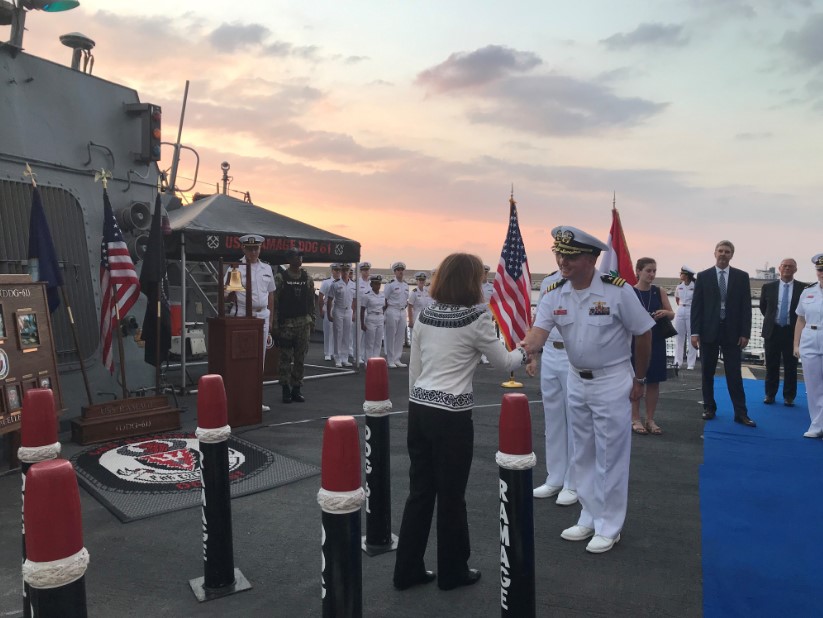 During the visit to Beirut, US Ambassador Elizabeth Richard and Vice Admiral Jim Malloy, Commander, US Naval Forces Central Command/Commander, US Fifth Fleet, hosted an on-board reception for distinguished guests.
The US embassy said the visit was a showcase of a strong US-Lebanon relationship and a commitment to freedom of navigation.
Specifically, Ambassador Richard explained that, "the security and stability of the Eastern Mediterranean is important to the US and to the world."
Ramage is deployed to the US 5th Fleet area of operations in support of naval operations to ensure maritime stability and security in the Central Region, connecting the Mediterranean and the Pacific through the Western Indian Ocean and three strategic choke points.