Vigor starts construction of US Army's next generation landing craft
US shipbuilder Vigor has started construction works on the US Army's first next generation landing craft with a keel-laying ceremony.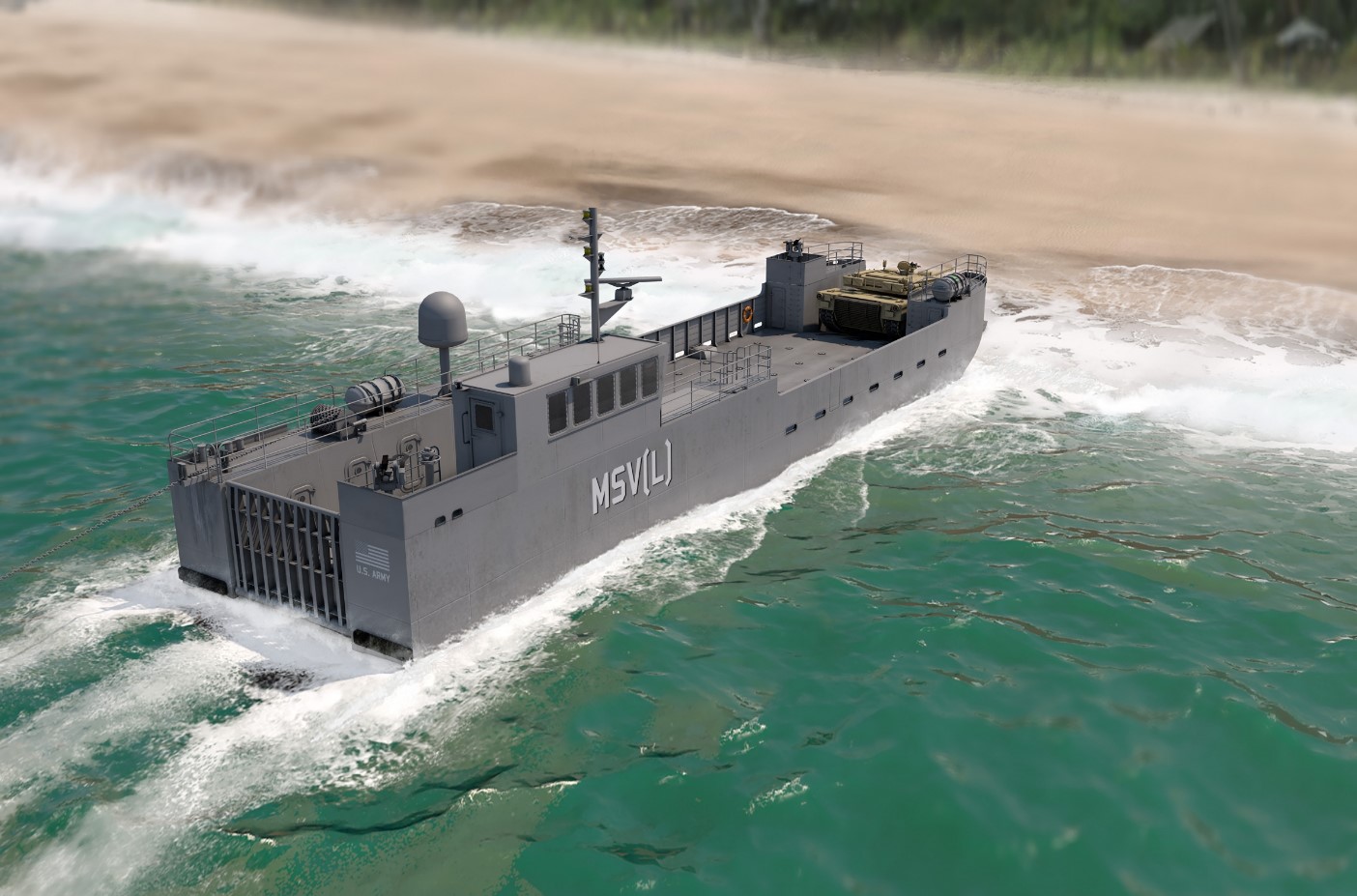 Dubbed the Maneuver Support Vessel (Light) or MSV(L), the craft will provide massive improvement in capability compared to the Mike Boats it is replacing.
Vigor started work on the new program after receiving a nearly billion dollar contract in October 2017 to build the MSV(L) fleet.
Once the lead craft, SSG Elroy F. Wells, is completed and testing and refinements have occurred, the schedule calls for four vessels in the Low Rate Production phase, followed by up to 32 vessels once Full Rate Production is underway.
The MSV(L) team includes BMT as designer, in addition to Gladding-Hearn and Northrop Grumman.
The MSV(L) will provide intra-theater transportation of personnel and materiel, delivering cargo from advanced bases and deep-draft strategic sealift ships to harbors, inland waterways, remote and unimproved beaches and coastlines, and denied or degraded ports.
Its tribow monohull is an innovative design that provides superior maneuverability and stability in high sea states, through the littorals and within inland waterways in support of land-based operations.