China launches first Type 075 amphibious assault ship
China has reached a new milestone in the expansion of its navy's capabilities with the launch of the nation's first amphibious assault ship.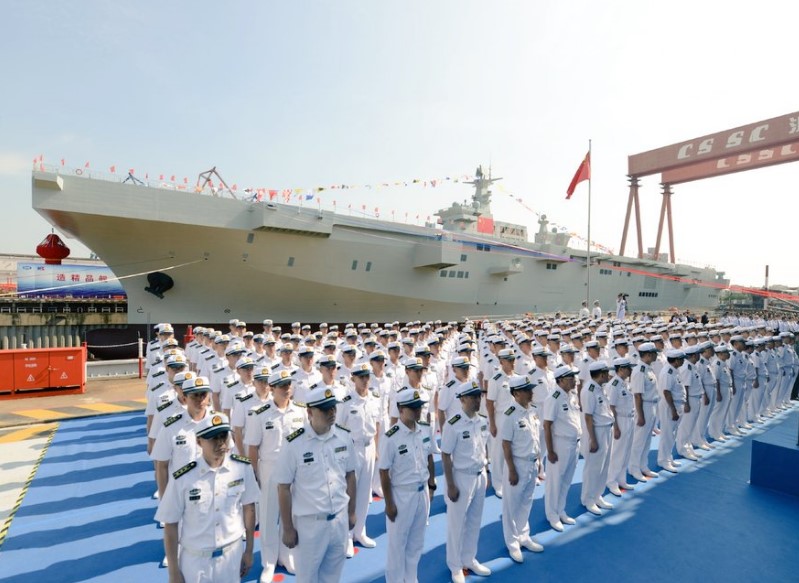 The Type 075 landing helicopter dock (LHD) was launched in Shanghai on September 25.
The new class of ship builds upon the smaller Type 071 landing platform dock (LPD) which is already in service with the People's Liberation Army (Navy).
A second Type 075 ship is already under construction while a third one is expected to be even larger than its predecessors, earlier media reports have indicated.
The ships will enhance the navy's island attack capabilities and will have four aircraft elevators to facilitate the operation of up to 30 helicopters.
According to analysts' estimates, the new ship displaces up to 40,000 tons, coming close to US Navy's Wasp- and America-class amphibious ships that can operate over 20 aircraft, depending on the mission and complement.
The launch ceremony of first 075 LHD is held today pic.twitter.com/y3pi3SZelQ

— dafeng cao (@dafengcao) September 25, 2019
Unlike the US, China is yet to master the short takeoff and vertical landing (STOVL) technology that would allow ships like the Type 075 to operate fighter jets.
The Lockheed Martin-built F-35B STOVL jet is already in operation with the US Marine Corps and has completed its first missions aboard US Navy ships.
What is more, a number of allied navies are retrofitting their LHD ships with the capability to operate F-35Bs, including Italy and Japan. The UK Royal Navy has two aircraft carriers that will carry the fifth-generation fighter jet.