German combat support ship getting integrated hospital
FGS Frankfurt am Main, one of two German Navy combat support ships, is set to become the service's first ship to receive an integrated hospital on its deck.
The ship is being upgraded at German Naval Yards Kiel (GNYK) where it will be fitted with the integrated Naval Rescue Center (iMERZ).
The rescue center will be used as a permanent deckhouse on the ship. The equipment of the two operating rooms, the other treatment rooms and the laboratories with the necessary medical equipment and facilities will be supplied by the Baden-Württemberg project partner Zeppelin Mobile Systeme (ZMS).
"After winning the contract for the feasibility study together in 2016, we are now looking forward to the joint implementation at the shipyard," ZMS managing director Ralf Griesbaum said.
The iMERZ is a complete hospital consisting of a hospital ward, two operating rooms, an X-ray room, a dental technology department and various laboratories.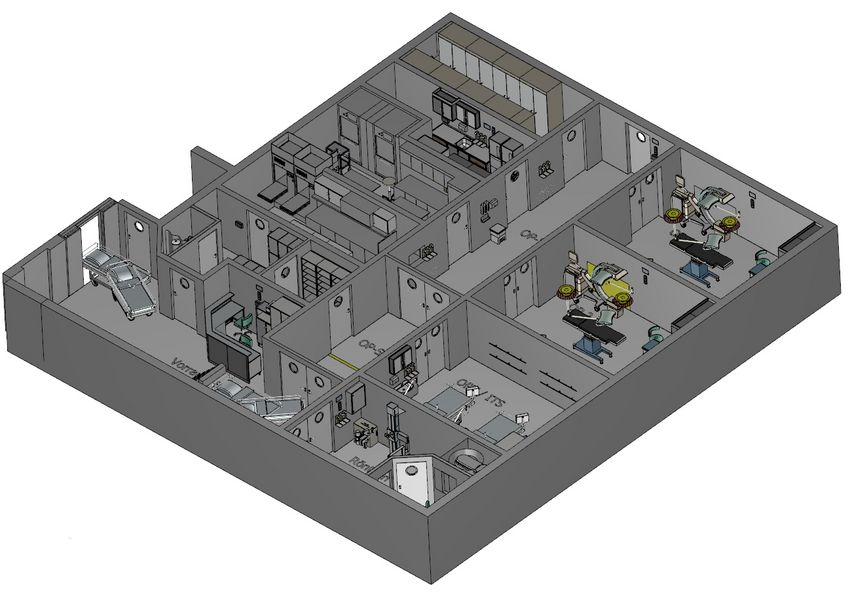 The Frankfurt am Main had a container-based rescue center installed until 2015, when it was destroyed by a fire. The new iMERZ is to be integrated into the ship in Kiel in spring 2020.
The combat support vessel Frankfurt am Main was most recently involved in the repair of a rear-end damage at the Kiel shipyard in the summer of 2017. In summer 2020, GNYK will start the work for the new corvettes of the K 130 class. These will be built together in a joint venture with Bremer Lürssen shipyard and ThyssenKrupp Marine Systems. GNYK is also the last remaining German general contractor in the competition for the construction of the multi-purpose warship 180 (MKS 180) for the Bundeswehr.