US, Singapore start their most complex maneuver off Guam
The US and Republic of Singapore navies met in Guam for the beginning of Pacific Griffin 2019, the two nations' most advanced naval training.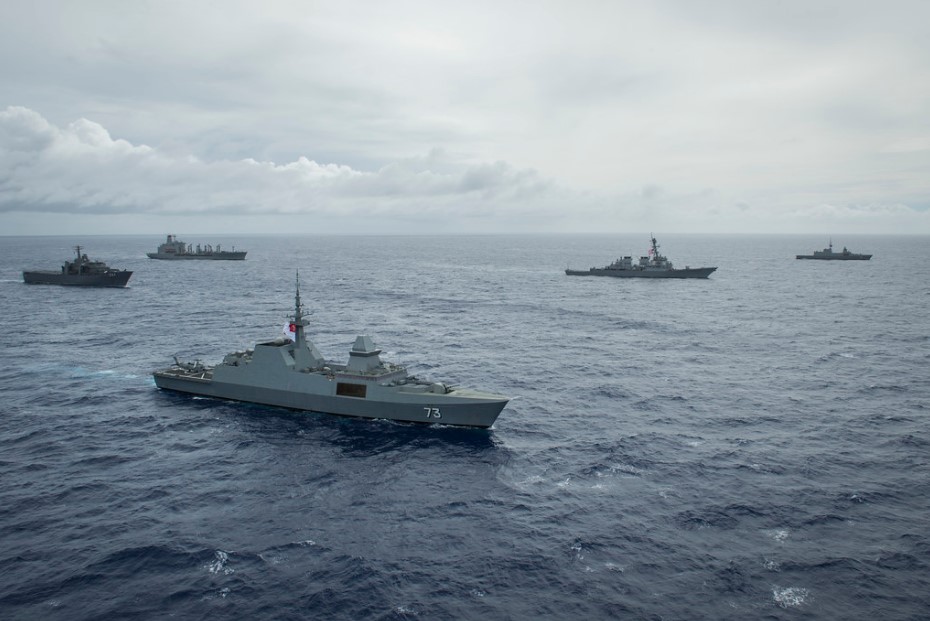 The two-week maritime exercise starts September 27 and will take place in the waters near Guam.
The exercise is an extension of the longstanding bilateral engagement, Cooperation Afloat Readiness and Training (CARAT), which the two navies have exercised annually since 1995.
Participating US Navy assets include the littoral combat ship USS Gabrielle Giffords (LCS 10), the Arleigh Burke-class destroyer USS Momsen (DDG 92), replenishment oiler USNS Amelia Earhart (T-AKE-6) and maritime patrol aircraft from Patrol Squadrons 1, 5 and 47.
USS Gabrielle Giffords, an Independence-variant littoral combat ship, is on her maiden deployment. The ship's arrival in the Indo-Pacific, joining USS Montgomery (LCS 8), marks the first time two LCS operated simultaneous rotational deployments in the region.
US Navy Capt. Matthew Jerbi, commodore, Destroyer Squadron 7, said the exercise was an ideal venue to focus on challenging training.
"Pacific Griffin 2019 provides a great opportunity for our two navies, who work together throughout the year, to raise the standard of excellence even higher."
Pacific Griffin 2019 will have events both ashore and at-sea, such as amphibious planning operations, anti-submarine warfare demonstrations and replenishment at sea.