Turkey commissions final Ada-class corvette Kinaliada
The Turkish Navy commissioned TCG Kinaliada, the fourth and final Ada-class corvette built under the MILGEM project, in a ceremony attended by Turkish president Recep Tayyip Erdoğan.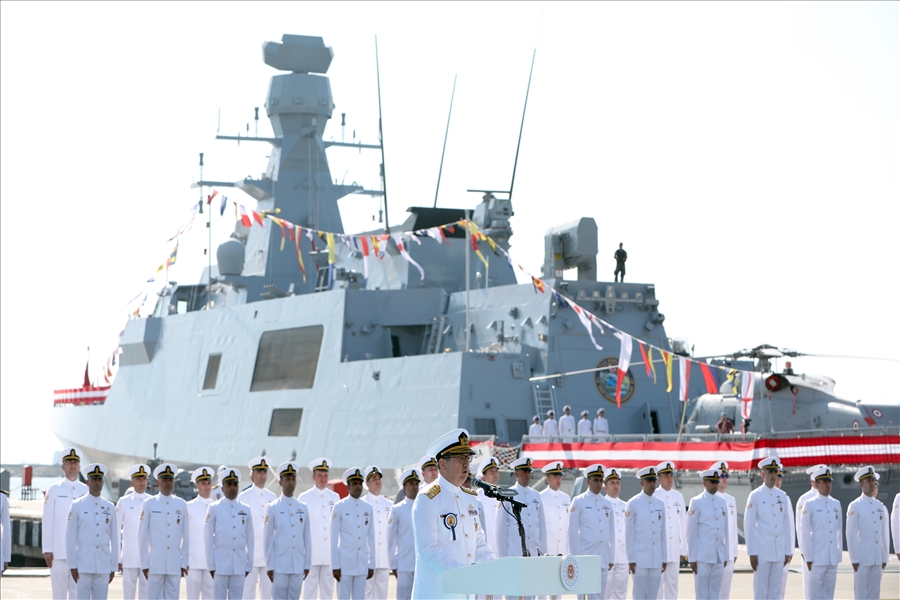 Kinaliada was built as part of the Turkish defense ministry's MILGEM project which covers the construction of four Ada-class corvettes, four TF-100-class and four TF-2000-class frigates for the Turkish Navy.
The 99-meter Ada-class corvettes are designed to embark 10-ton ASW/ASUW helicopters and are fitted with Harpoon missiles and a 76 mm gun. They are fitted with the indigenously-developed combat management system GENESİS which is also used on Turkey's eight G-class frigates.
Coinciding with the commissioning ceremony on September 29 was a steel cutting ceremony for the first MILGEM ship for the Pakistan Navy. Pakistan and Turkey signed a contract for the delivery of four ships in the class in 2018 in what is Turkey's largest single defense export. The first two ships are to be delivered by the Turkish Istanbul Shipyard by 2023 while the second two will be built in Karachi, Pakistan, with delivery in 2024.