Former Perry frigate USS Ford sunk in live-fire exercise off Guam
Ex-USS Ford (FFG 54), one of the few Oliver Hazard Perry-class frigates still around, was sunk by live fire from ships and aircraft taking part in exercise Pacific Griffin 2019.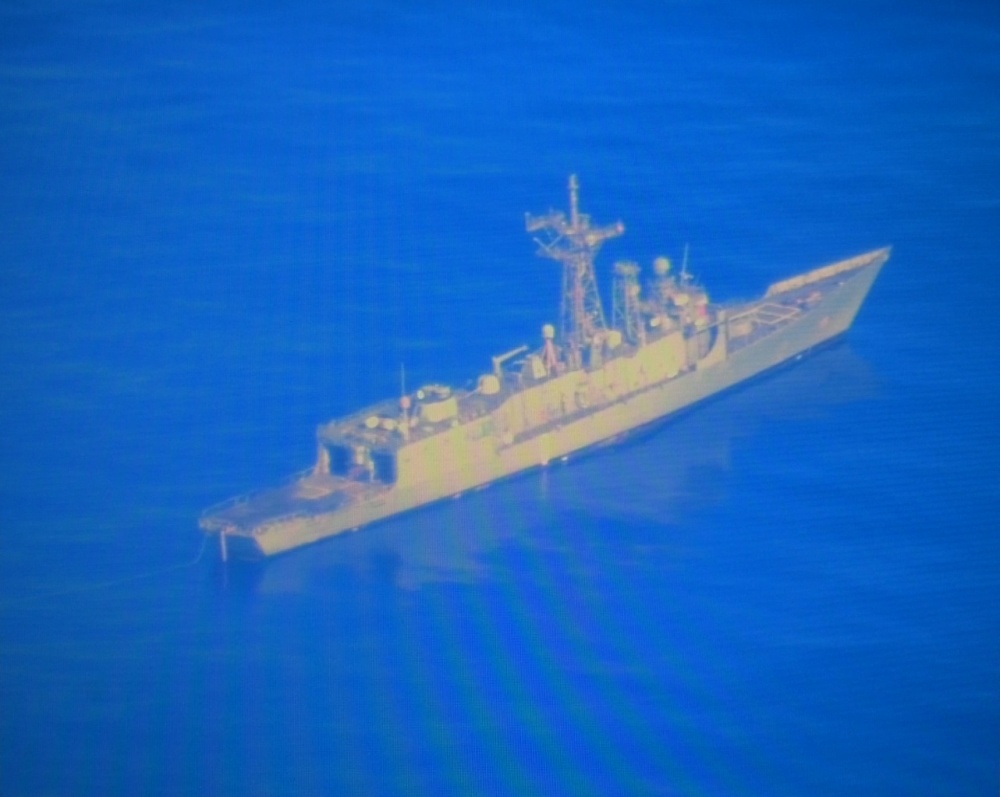 The decommissioned ship was sunk on October 1, approximately 170 nautical miles off the coast of Guam.
Units from the US and Republic of Singapore Navy participated in the sinking exercise (SINKEX), which provided them the opportunity to gain proficiency in tactics, targeting and live firing against a surface target at sea.
Along with USS Gabrielle Giffords, several other units participated in the SINKEX, including missiles launched from maritime patrol aircraft from Patrol Squadrons VP-1, VP-5 and VP-47; bombs released from B-52 bombers from US Air Forces' Expeditionary 69th Bomb Squadron; and surface-to-surface Harpoon missiles launched from the Republic of Singapore multi-role stealth frigates RSS Formidable (FFS 68) and RSS Intrepid (FFS 69).
"This exercise provided important opportunities for realistic at-sea training with live ordnance, conditions that cannot be duplicated otherwise," said Capt. Matthew Jerbi, commodore of Destroyer Squadron 7 and co-commander of the Task Group for the exercise. "Training alongside our Singapore partners in a complex exercise like this is invaluable."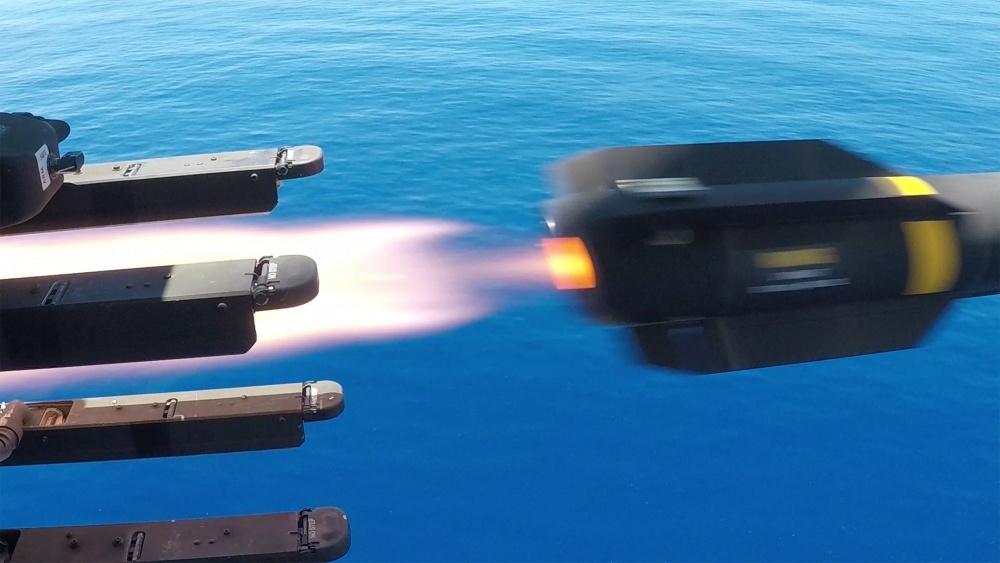 Former US Navy vessels used in SINKEXs, referred to as hulks, are prepared in strict compliance with regulations prescribed and enforced by the Environmental Protection Agency under a general permit the US Navy holds pursuant to the Marine Protection, Research and Sanctuaries Act.
Each SINKEX is required to sink the hulk in at least 1,000 fathoms (6,000 feet) of water and at least 50 nautical miles from land. Surveys are conducted to ensure that people and marine mammals are not in an area where they could be harmed during the event.
Towed to waters near Guam from Washington State, the former USS Ford was decommissioned in 2013 after more than 28 years of service. The ship was named for Gunner's Mate Patrick O. Ford, who was awarded the Navy Cross posthumously for his heroism as a patrol river boatman in the Vietnam War.
Following the sinking of ex-USS Ford, less than ten decommissioned OHP frigates remain on hold for future sinking exercises or dismantling.