The Italian Navy has hosted another dual-ship decommissioning ceremony as it proceeds with its plans for the downsizing and modernization of an ageing fleet.
Maestrale-class frigate ITS Euro and the patrol ship ITS Aviere, which was initially destined for Iraq, bowed out of service in a ceremony at the Taranto naval base on October 2.
Euro and Aviere were decommissioned after 35 and 36 years of service, just days after the navy retired its final two Minerva-class corvettes in Augusta.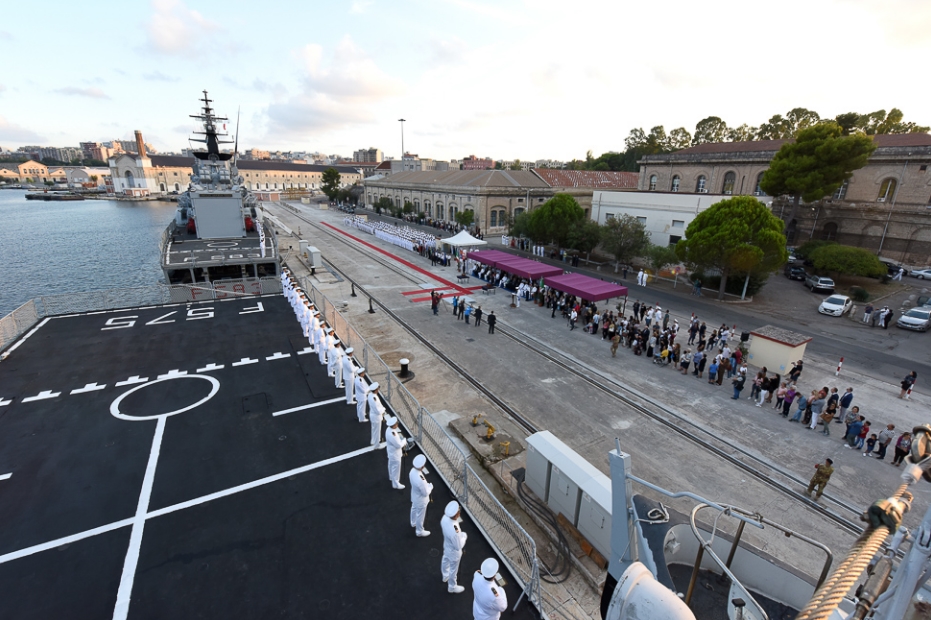 The navy's fleet downsizing is part of a broader plan that is expected to reduce the vessel count by 65 percent within a decade.
The retired units will be replaced by the six recently-ordered multipurpose offshore patrol ships (PPA), the first of which was launched in June this year, and the FREMM frigates. The Italian defense ministry has ten FREMM frigates in the class on order, four anti-submarine variants and six general-purpose variants.
Italy is also building a new helicopter carrier, and a 193-meter-long logistics support ship.
Photo: Photo: Italian Navy